I found this tray at my local Goodwill for just $4 the other day.
I brought it home and gave it a little TLC.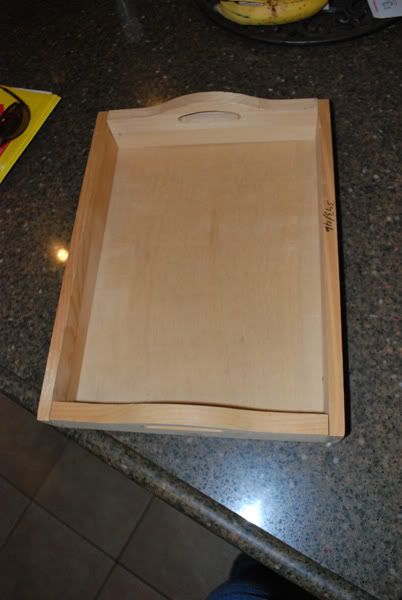 The first thing I did was paint the tray with some craft paint.
Next, I took some fabric I already had and laid it in the inside.....with a pen I traced around the inside edges, and then cut out the fabric.
I spread Mod Podge on the bottom of the tray and glued the fabric down.
Next, I spread the Mod Podge over the top of the fabric.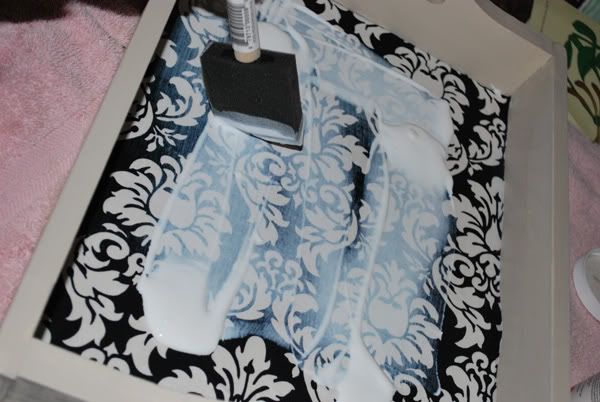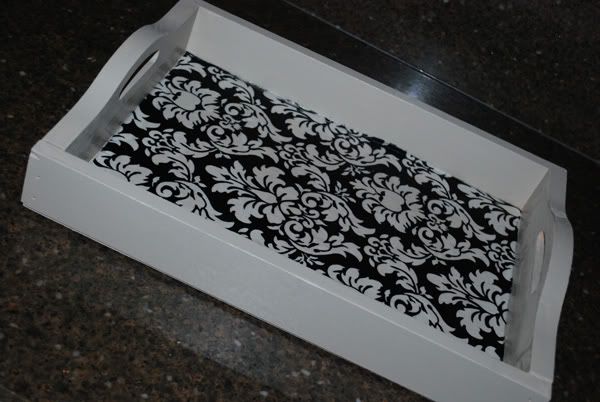 I decided to place the new tray on my washing machine, and put my detergents in it!
I'm on the hunt for more trays like this!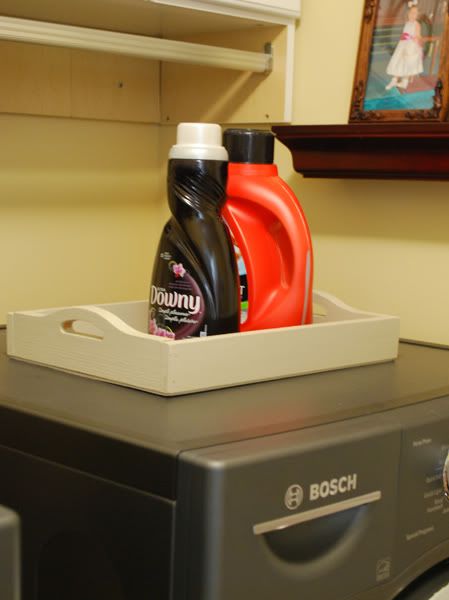 This tray would have cost at least $15 in a store...mine was $3.93!!!! I love Goodwill!