The family and I traveled to Memphis to see my dad and step mom over the holidays. We were able to stay almost a week....I enjoyed the time with my dad and step mom, and loved having Ryan off work for an entire week!!
My girls call my dad "Adia"(....and you just said,"Whaaatt?") When Faith first started talking we tried to get her to say, "Grandaddy"...and it came out "Aaaaa-deee-ahhh"....and it stuck...so he's known as Adia around here....
My dad is an artist....I think his paintings are far better than any Van Gogh or Picasso or Michaelangelo I have ever seen....and he has tons of paints, chalks, pencils, etc. in his art studio. Every night we were there, he did art with the girls...my oldest especially loves to draw so she was in heaven....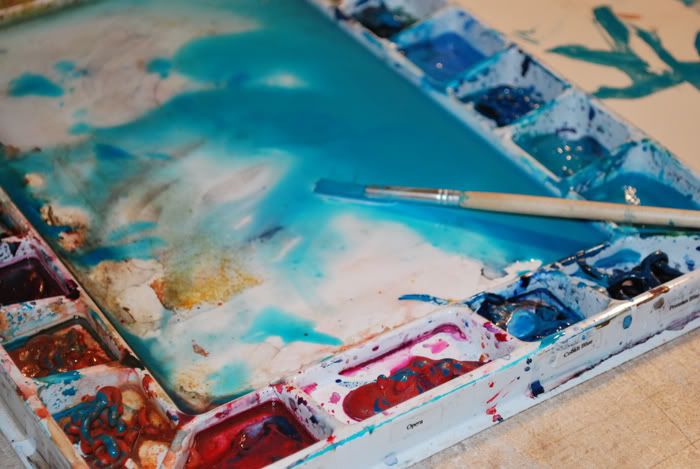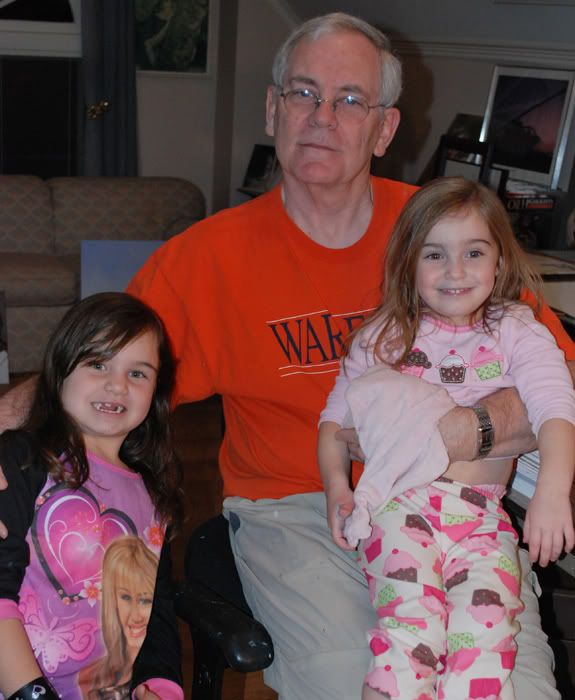 Here are the girls with Adia...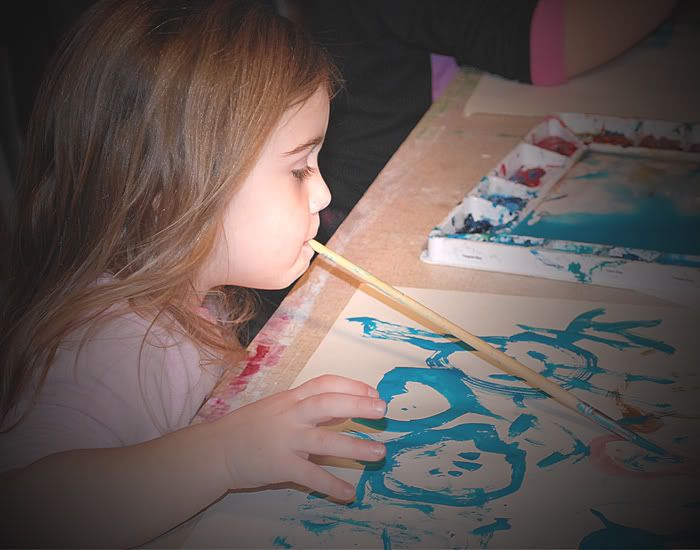 Of course, Brooke does everything her own way....she paints with her mouth...crazy kid...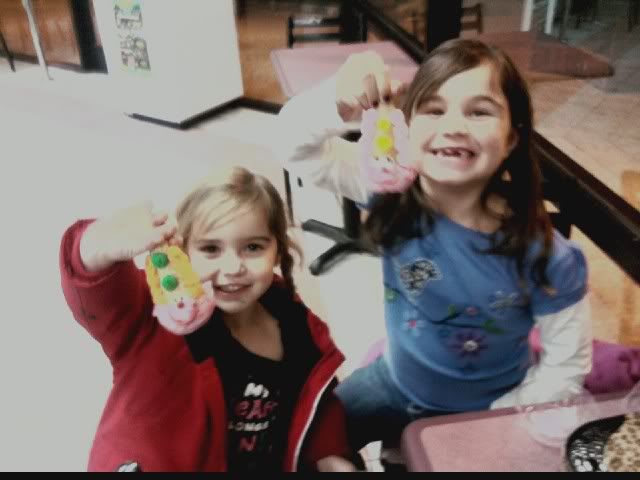 It was 28 degrees one night...and what better way to enjoy it, than by going to Baskin Robbins....I think the BR employees must have thought we were crazy....
I also got the chance to meet up with some sweet friends from high school...it's been 2 years since I have seen them, but I always have fun when I am with them...we met at the mall, had lunch and let the kids play in the play area so we could have a conversation....there were 14 kids between us all, and they all played great together!
Here I am with my sweet, sweet friends!
On the way back from Memphis, we stopped in Birmingham for the night. Ryan went to the South Carolina/ UConn football game and I spent the day with some friends from college....actually my college room mate and another mutual friend of ours. I had a good time catching up with them....and it was fun to get our kids together to play!!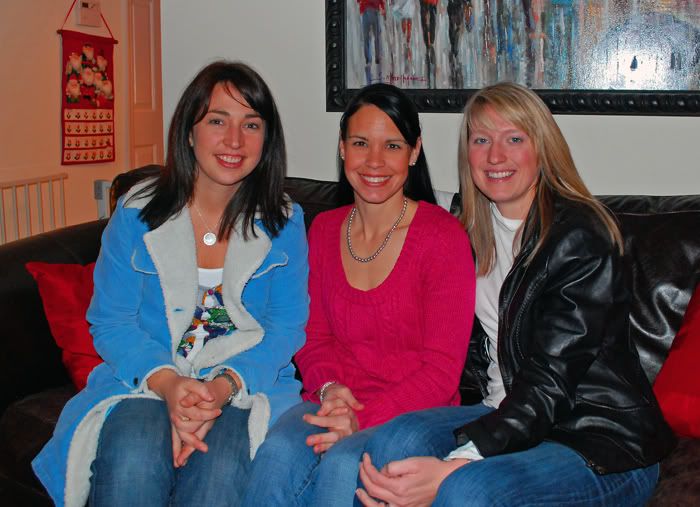 Here I am with Kadie and Mary...sweet friends from Auburn University!!!!
My 2010 is off to a great start so far.....except for the fact that my little one is now sick with the stomach bug.....
Tomorrow, I have to show you the Hurricane chamber my girls went in...funny stuff! Stay tuned!