I have been wanting to put a little lamp in Faith's bathroom, but just haven't been able to come across a lamp I like and for a reasonable price.
So, this morning I went to my local Goodwill, and found this....
Brought it home, grabbed some spray paint and some scrap fabric....
30 minutes later I had this....
Cute isn't it??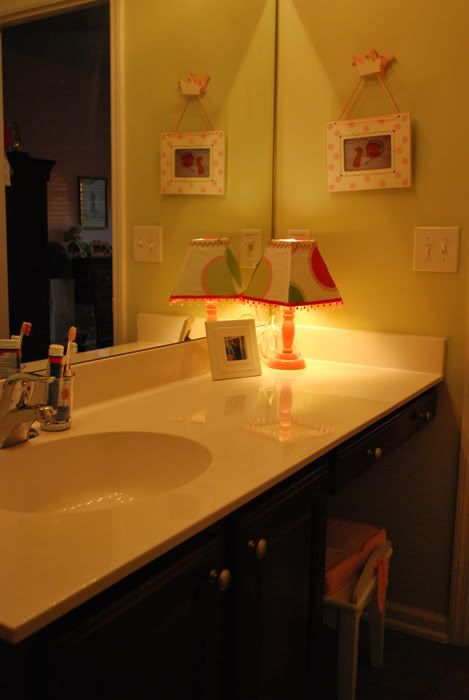 Happy Tuesday, everyone!!