I'm really excited about this one.....
The bed in our master bedroom sits higher off the
ground than a normal bed, and has wooden slats down the side that make it impossible to put a bedskirt on....so I have just lived without one...
until yesterday...
I came across another girl's blog with the same dilema....I followed her advice and here is my new bedskirt....
What 'cha think?!? Would you EVER guess this is a $4 sheet from Wal Mart?!?
Well, it is. I bought a $4 twin flat sheet, cut it in half, and stuffed the raw edges in between the matress and box springs.....TA DA!!!!
Take another look...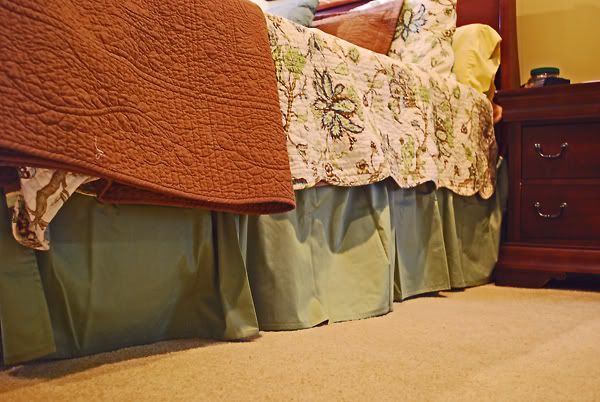 Now I have the perfect bedskirt, at the perfect length, at the perfect price.....and I'm PERFECTLY happy with it!!!!
HAPPY SUNDAY FOLKS!