Hello to my friends, family and followers.....
I took this past week to work on a few crafts....
With 4....(count them 1, 2, 3, 4).....birthday parties to attend this weekend (and 2 we missed last weekend) I had some monogramming to get done...
First, I took some time to make some pillows for my couch. I made these out of placemats I purchased from Target. First I monogrammed them and sewed some ribbon trim around them. Then sewed them together and stuffed them....instant pillows for about $6 a piece!!!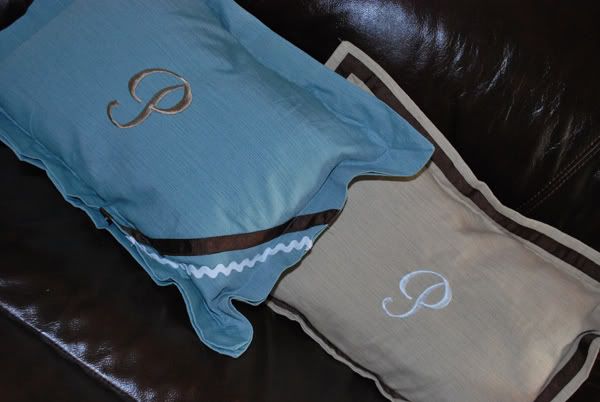 Then I took some leftover canvas drop cloth, painted the letter "P" on one side, and created another pillow. I added a ruffle to this cutey-pie!! This was created for pennies since it was made with materials I had lying around!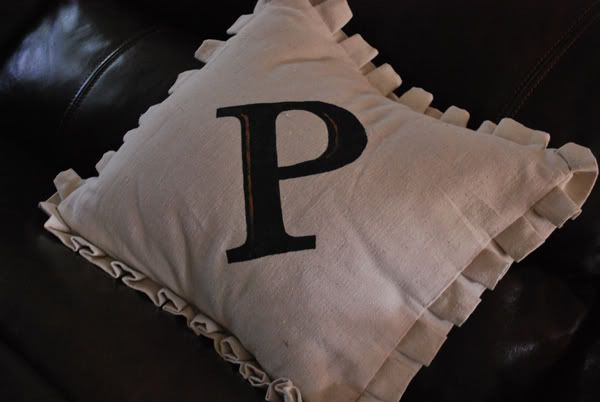 I love giving monogrammed towels for birthday gifts. It's an alternative to toys and can be used all year long!
Here are some of the towels I made this week....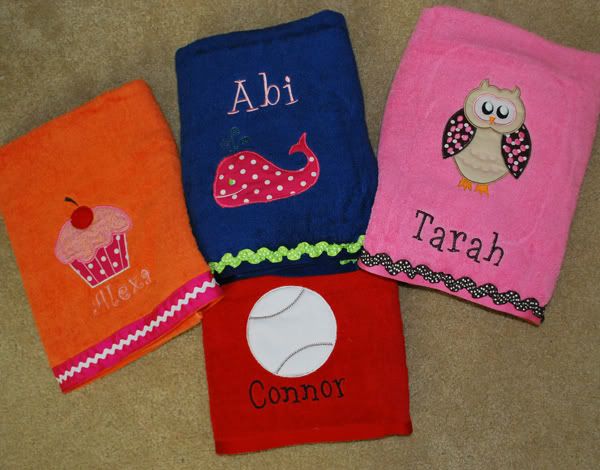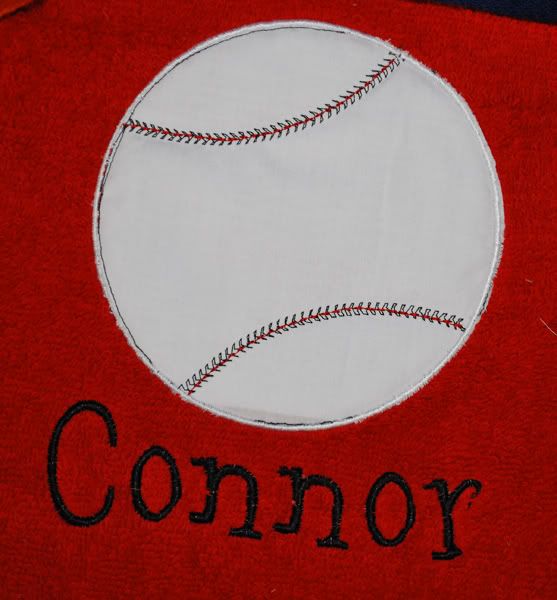 A friend of mine was invited to a party for a little girl who loves dinosaurs...so I created a girly dinosaur shirt for her!!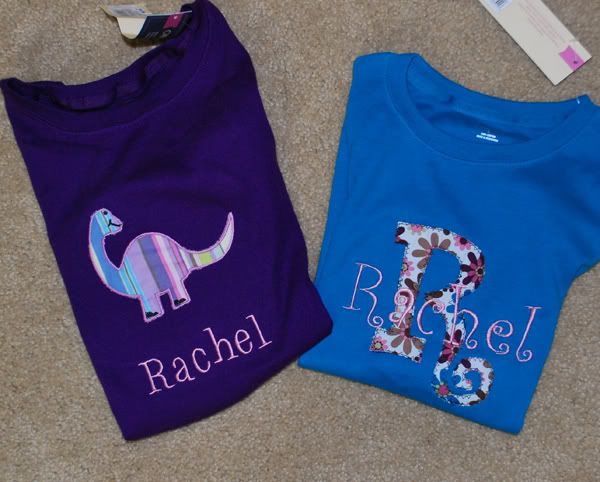 For other birthday gifts, I created these FUN buckets!!!! I saw this on another blog (can't remember which one). I went to Lowe's and bought plain paint cans for about $4 a piece. I covered them with scrapbook paper and Mod Podged over it. I also bought some sticker letters to put the child's name on the bucket. Then I filled the bucket with goodies!!! These were a HIT at the party!!! The kids can use the buckets to store small toys in it!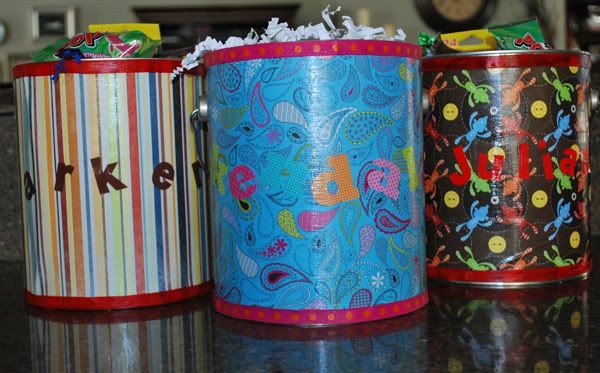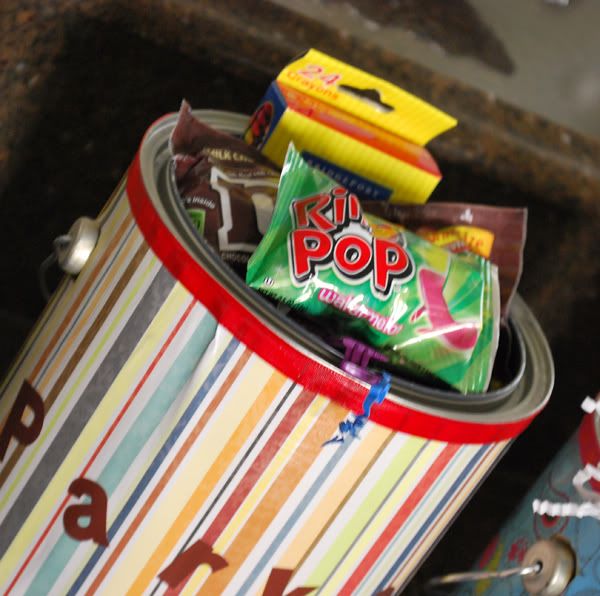 So, that's what I did last week!!!!!
Looking for more fun stuff to do this week!!!