Soccer season has started!
Miss B has been SO excited!! All she has talked about is soccer, soccer, soccer.
Practices started last week, and boy was she excited!
Her practices went great! She had a blast....
And was looking so forward to her first game.
She took the field, and put on her game face....
Then, all of a sudden......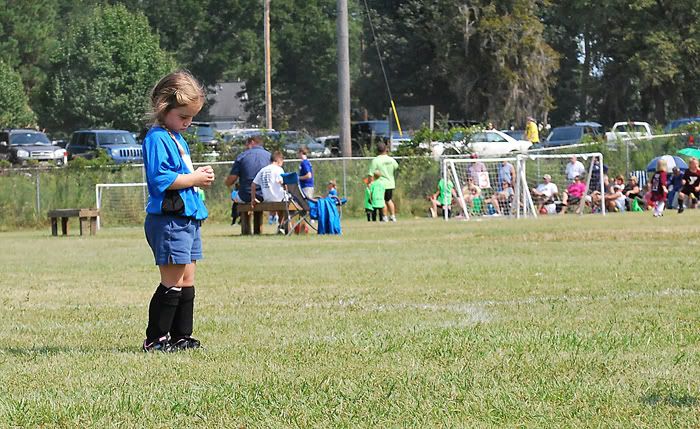 everyone raced for the ball, and B stood there....
Then, this.....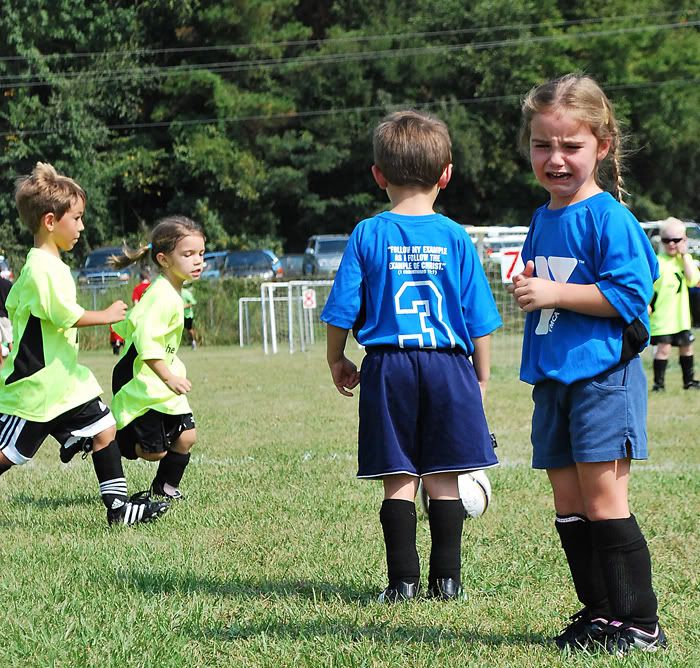 The noise of the crowd scared her....so she clammed up....and spent 3/4 of the game on the bench.....
Until I told her they gave out treats after the game for everyone who played.....
All of a sudden, she did this.....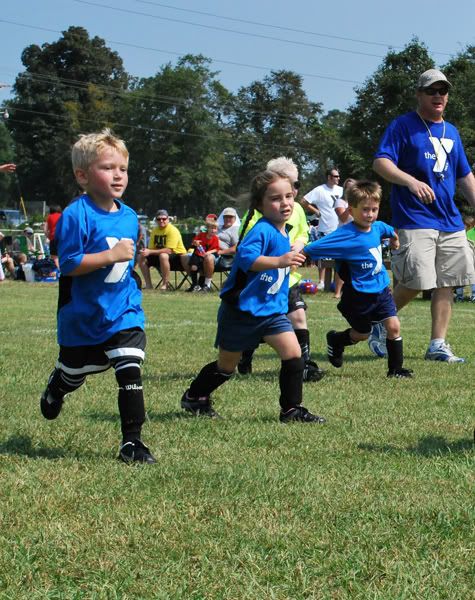 ...and this....
By the end of the game, she looked like this....
....and she says she can't wait to go back and play again!!!
We don't call her our Little Diva for nothing!!!!
Looking forward to next week's game....
I think.