Good-bye Summer....Hello Routine!!!!
I have to admit...all summer long I kept asking, "Is it time for school yet?"
But now that's it's here and my girls are at school for the first day, it's eerily quiet around here....
...and suddenly those toys on the floor don't look like a mess to me...
They are reminding me of the fun we've been having here at home...and how much I miss the little feet that ft in those dress up shoes I see lying on the floor....
This morning, my girls started at a new school. We decided to put them in a private Christian school.....Miss F is not excited about the uniform part, but she's thrilled that she doesn't have to ride the dreadful school bus anymore. Mama is taking/pick her up every.single.day!!!! (and Mama is excited I don't have to fight over outfits anymore..no more fashion drama. yay.)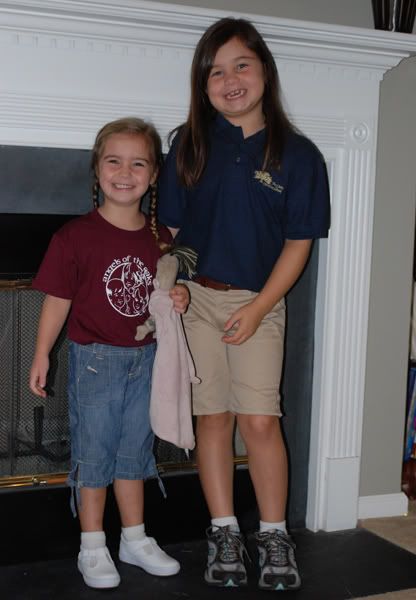 Miss F is THRILLED and excited, as you can see....her (polar opposite) little sister says she just wants to stay home with Mommy all day....sigh...breaks my heart....
Backpacks are on...and we are ready to walk out the door....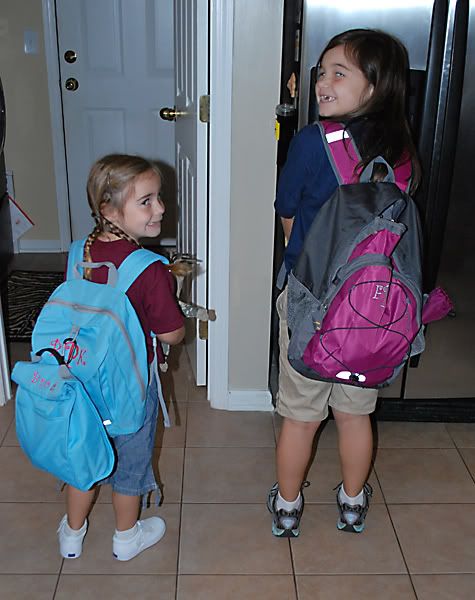 When in the world did this child become a SECOND grader?!?!? Didn't I just LEAVE the hospital with her yesterday?!?!?! Sheesh
!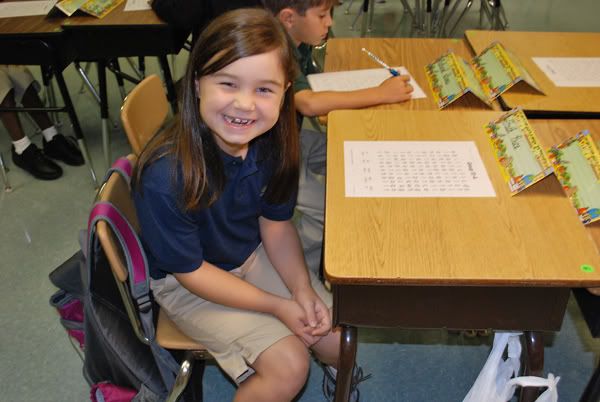 Diva B was NOT thrilled about school at all...surprisingly, she didn't cry...but she wasn't happy....I had to tickle her in this picture to get a smile out of her!! ;-)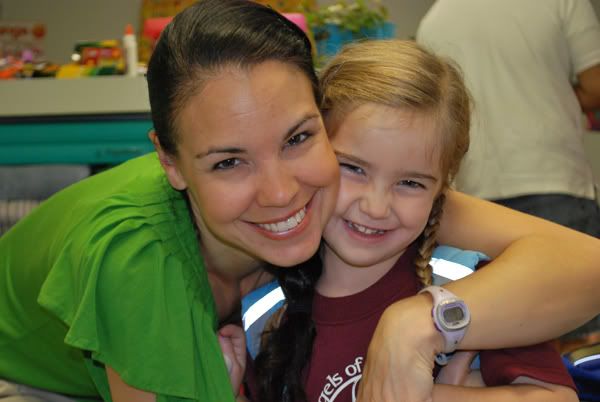 Sad to be here in this quiet house without my babies, but I am sure I will get used to it really fast!! I have projects lined up to work on, and I am excited about getting to them!!!
Happy Back To School, everyone!!!
Welcome Back, Routine.....oh, how we've missed you!