I've been doing some remodeling here at home...
S-L-O-W process with a deployed husband and 2 small children at home for the summer...

But, the entire den is painted and I am finally getting around to rehanging things on the walls....
Here is a photo of what one certain wall looked like before the paint and re-do of the photos...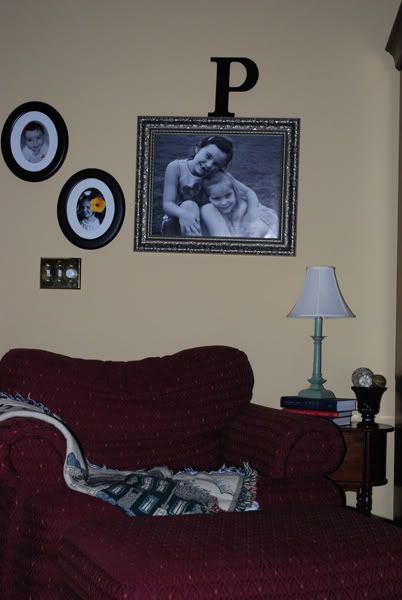 ....Now, we have painted walls and I dressed them up!!!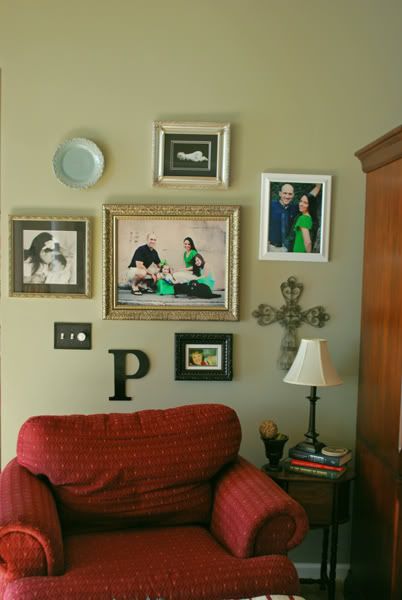 ...It took me a while to learn this, but things on the wall look

SO

much better if they are mixed with different shapes and sizes. It gives the area you are working on so much more character!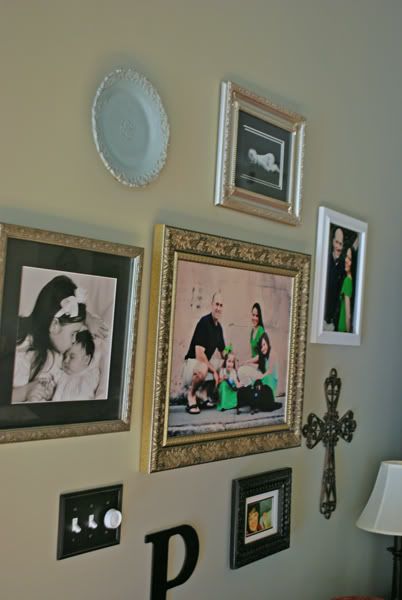 By adding a plate, a cross, a letter, and different sized frames it gives the wall some personality, don't you think?
Another area that was driving me crazy was my staircase. Excuse the photos, but there is NO natural light in my staircase....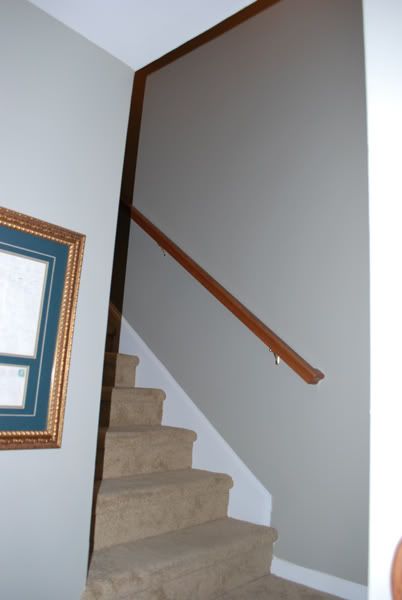 ...Blah...Blech...Bland...Boring...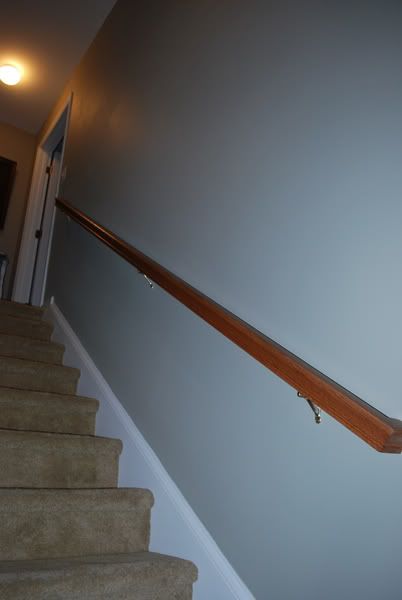 But I went on Etsy and ordered a vinyl wall decal... I LURVE those things.....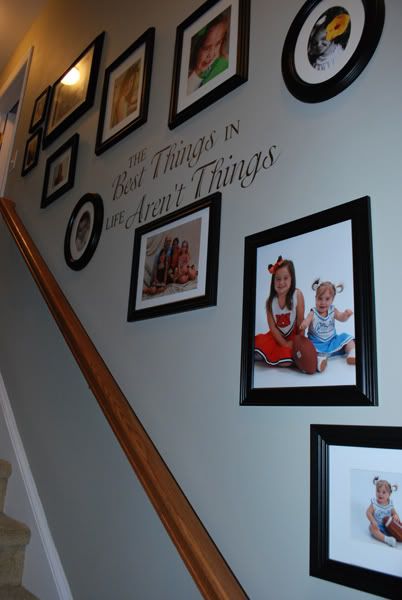 ...then I placed pictures with the same color frames in random places all around the decal....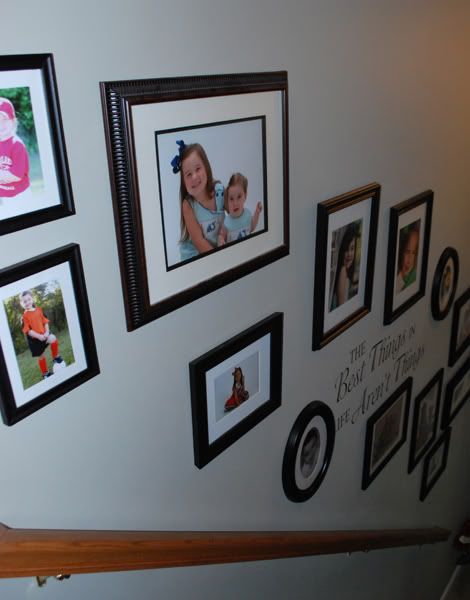 NOW I have at least 2 walls in my house with some character!!!! It's a start!!!!