I'm in a decorating dilemma!
Recently, I had my living room painted....and now my current window treatments don't go with the new wall color....
Sooo, I am going to make some new ones....
Check out my set of 4 windows on my back wall....
Excuse the darkness of the picture...obviously didn't take these pictures at the right time of day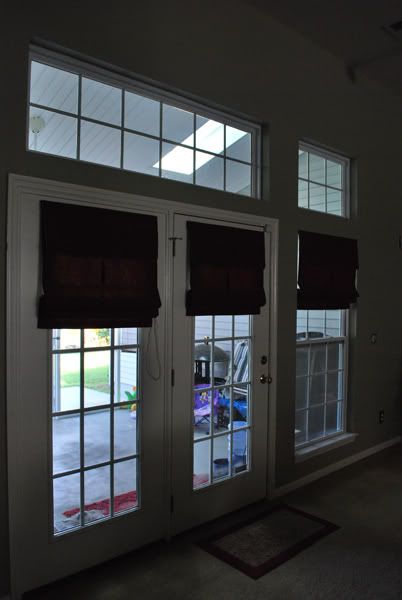 The question is this....
Do I make new roman shades or drapes for these windows???????
I would make roman shades in a different fabric to look just like the ones you see.....or go a little more formal and hang drapes?????
Thoughts and opinions????
Thanks in advance for the help!