I took a break from my big bookshelf project and did a few simple, easy, and fast crafts with some lamp shades.
I ran into my local Goodwill store the other day and found a cute lamp stand for $3....(forgot to take a before pic)
SCORE!
SCORE!

Brought both home, spray painted the lamp stand in my favorite ORB spray paint, hot glued some trim around the top and bottom, and stencilled a cute design onto the shade with craft paint.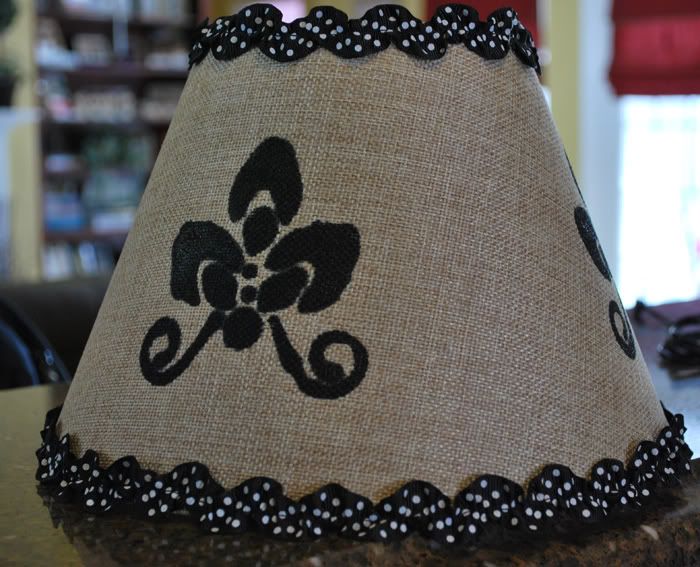 A brand new buffet lamp for my entry way table.....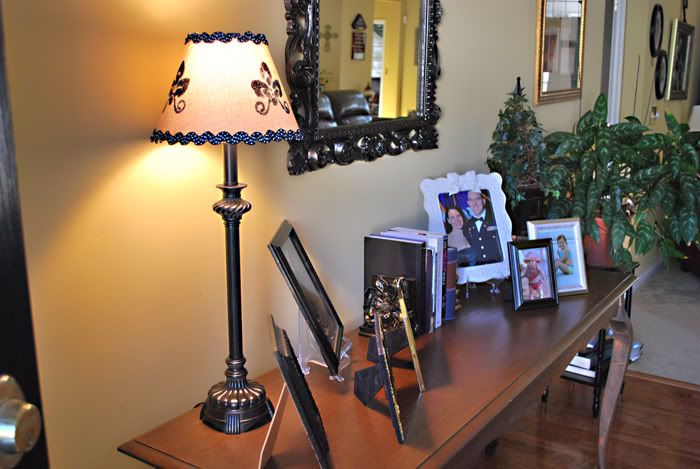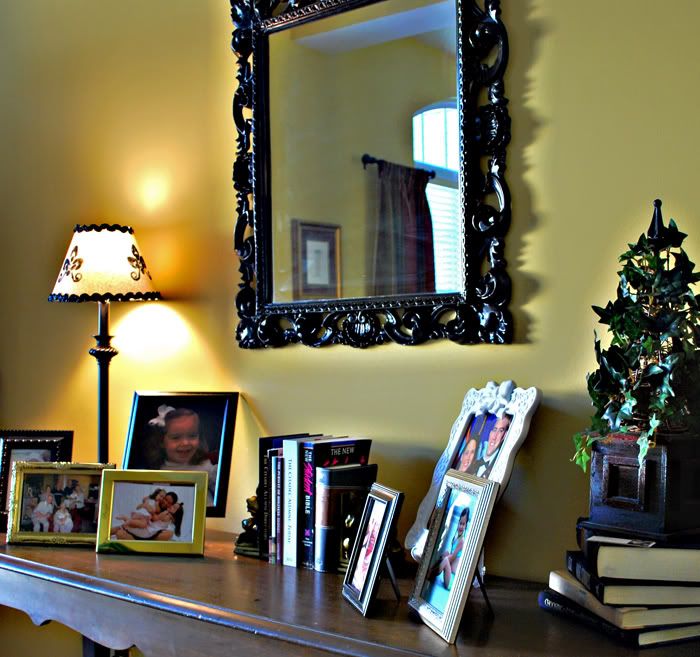 OOOOOHHHHH, I LoooooVE it!!!!!!!
In Faith's room, I bought another $6 solid white shade from Tar-jay...gotta love Target...
Once again, I hot glued some ric rac and trim around it....
Bought another lamp base at Goodwill for $2, spray painted it pink to match....
and here it is...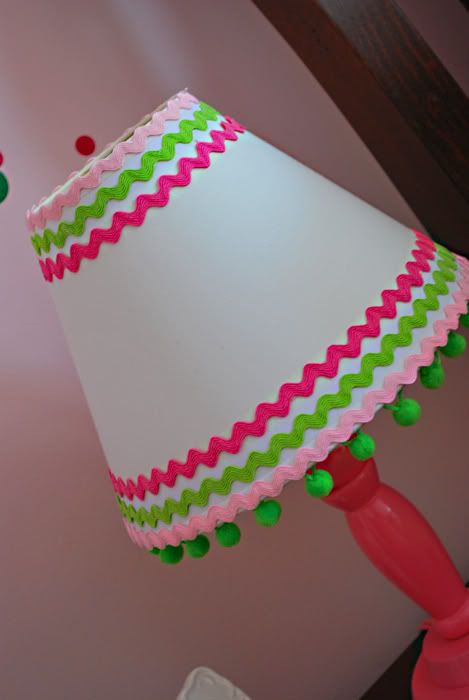 It's amazing how a simple white lamp shade can make something so cute
!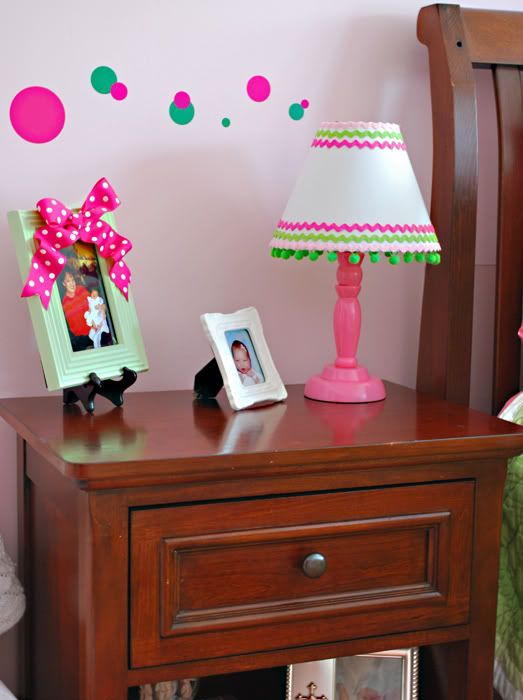 It looks so cute next to her bed....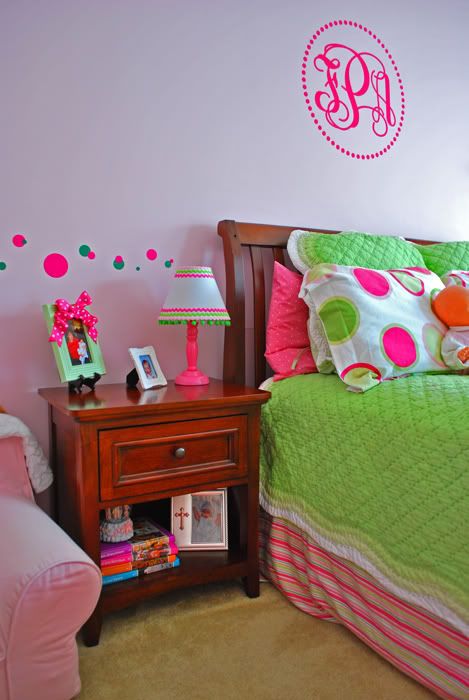 Lastly, and the most simple of my lamp shades is this one...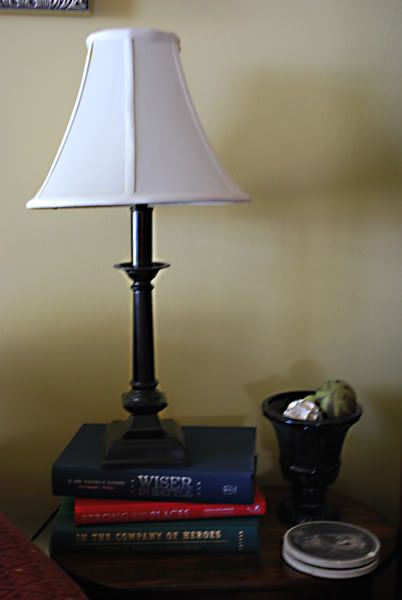 This lamp was recently spray painted in ORB with just a plain cream colored shade....
....but I thought it needed something more.....
So I simply tied a ribbon around the shade to add a little "umph" to
it...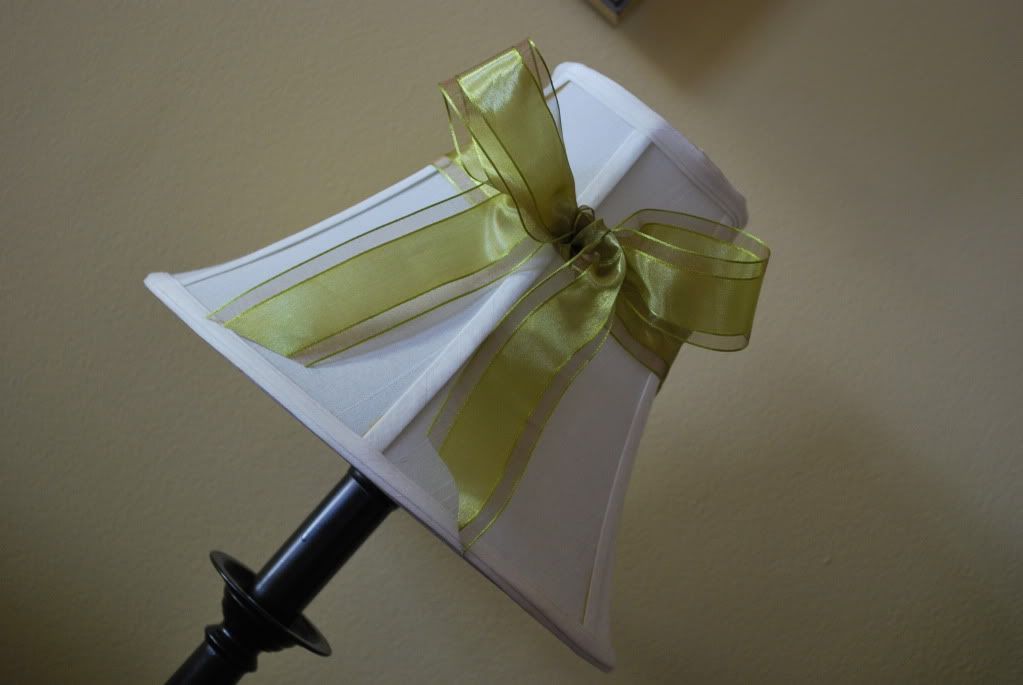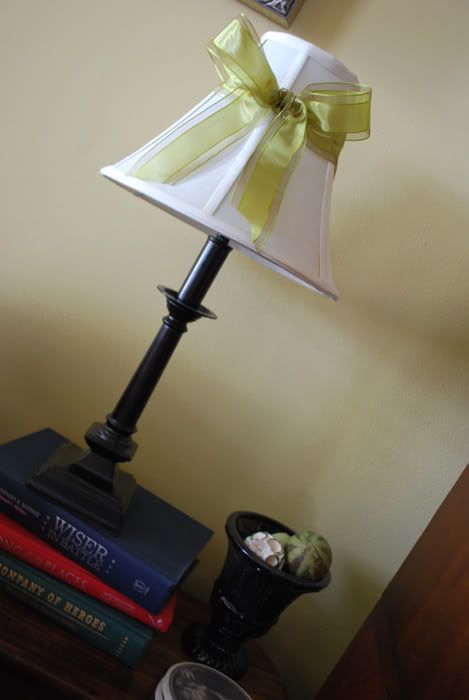 I think it really changes the look, don't you??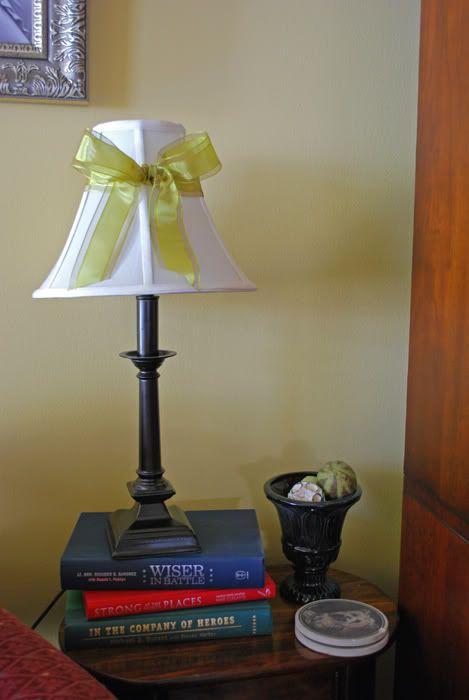 what' da' ya think????