I think I would be lost without Sarah from
Thrifty Decor Chick
. I can't go a day without looking on her blog to see what she is up to!!! Check her out. You'll love her too!
Recently she posted about
cleaning out her pantry
. She called it "decrapification".....and who doesn't need to decrapify their pantry?!?
I ran to the Dollar Tree and grabbed a few baskets, came home and went to work!!
This is what I had to work with.....yikes!
.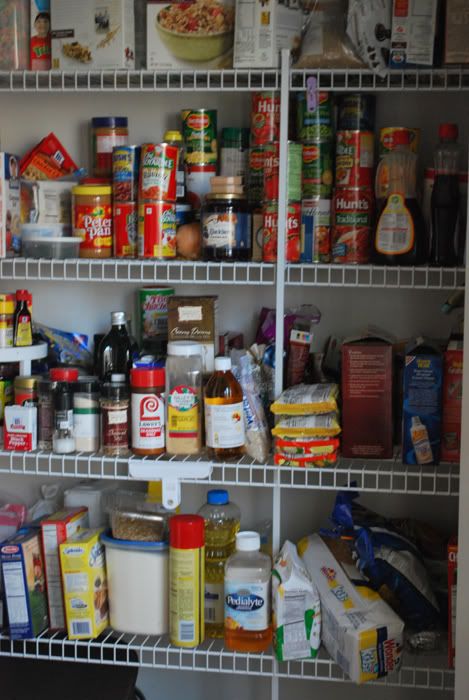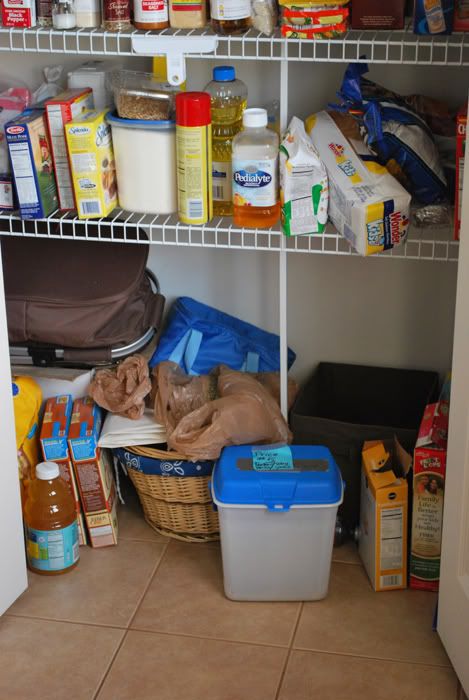 Yes, I know. It's pitiful.
BUT.....after 30 minutes, I had it looking like THIS....
I even made little labels for things and tied on to the wire...this way, my husband has excuse for not putting something back in it's place! :)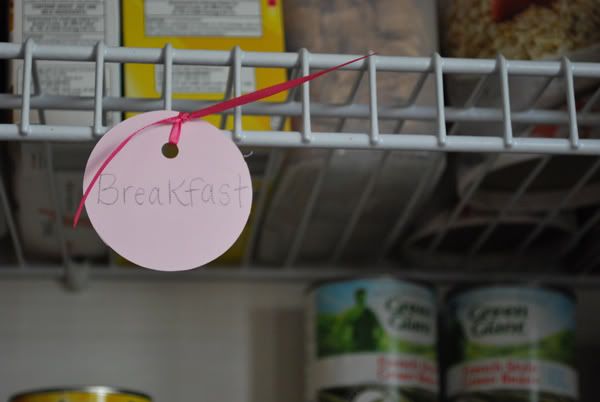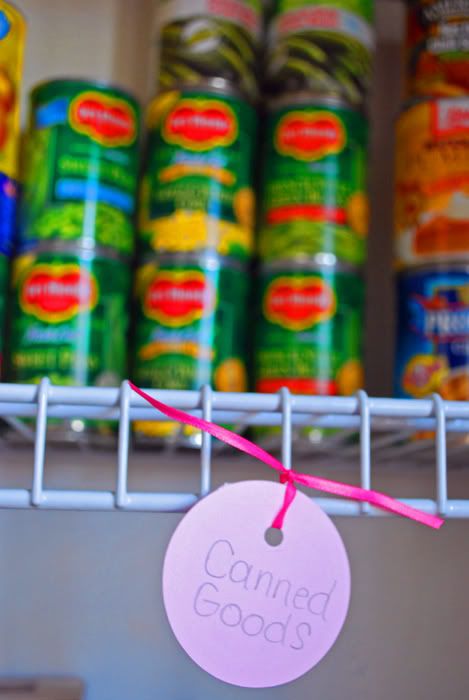 Now, I even have extra space!!! YAY!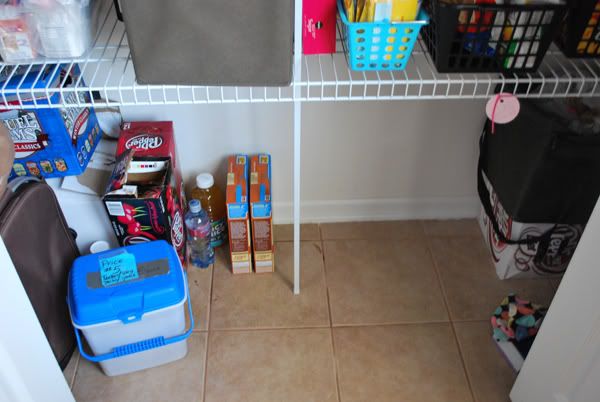 Now, it's your turn to get your decrapification ON!!!!!