A couple of weeks ago, I showed you this picture.....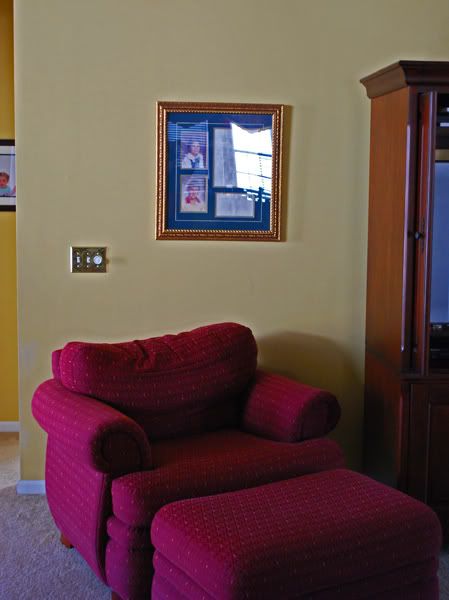 ...and asked you to help me fill the empty space with something....it just looked so plane jane.....


And thank you to those of you who gave me suggestions. Y'all had some REALLY good ideas..some said put plates up, a table, some pictures of different shapes and colors, etc....all wonderful ideas.
I decided to try to work with what I already had, instead of going out and buying more

"stuff"....so I rearranged some pictures in the house....and this is what I came up with....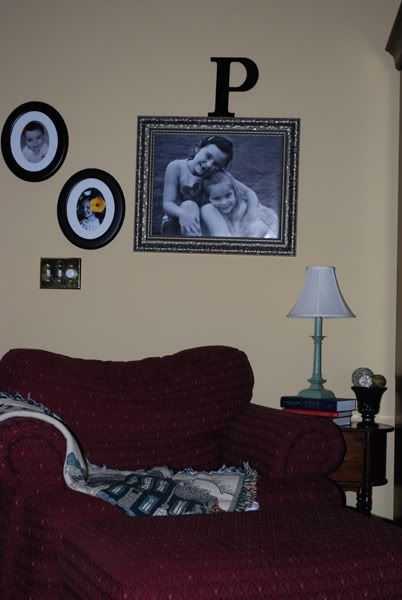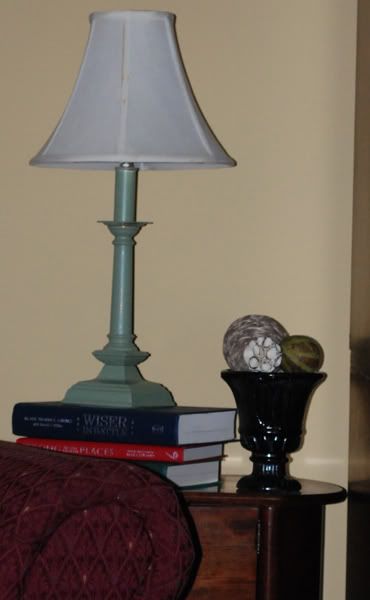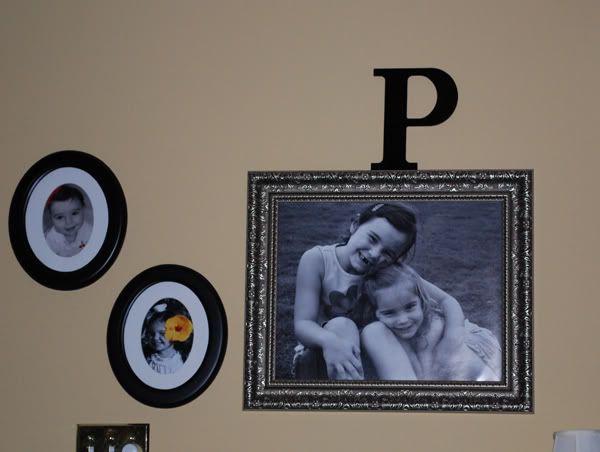 The pictures you see on the wall were already hanging in different places in my home, I just played "musical picture frames" and moved them around.
I found the "P" at Michael's for about $2 a month ago and spray painted it black. I actually just set it up on the picture frame to see if I liked it...well, it sat there for a few days, and now I kinda like it just sitting up there..maybe I will actually HANG it...or maybe not....
The lamp was an old lamp we had here with a shiny brass base that I spray painted green (I am trying to bring a little more color to my den) and set it on a few books I stole off my husband's bookcase I already had. The flower pot was a $1 Goodwill find a few weeks ago. I spray painted it black and added some fun doo-hickies....what on earth is that potpourri stuff called???
It's actually inspried me to redo another wall in my house...stay tuned for that!
HAPPY HUMP DAY !!!!!