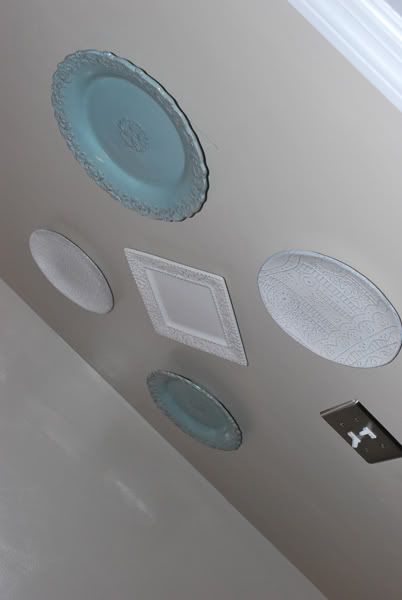 Recently, I repainted my kitchen and changed up it's look (pictures to follow soon)
I have seen several blogs where people have hung plates on the wall, and I had never tried it.
I went to a few places looking for plate hangers, and couldn't find any for less than $3 a piece...and I had 8 plates I wanted to hang....that's at least $24 for plate hangers.
I am too cheap just couldn't see spending all that $$$ on something no one would ever see.
So, I came across Diane's blog at
Inmyownstyle
. She showed me how to make a DIY plate hanger!! Thank you Diane!!
All you need is a hot glue gun, paper clips and sandpaper!!!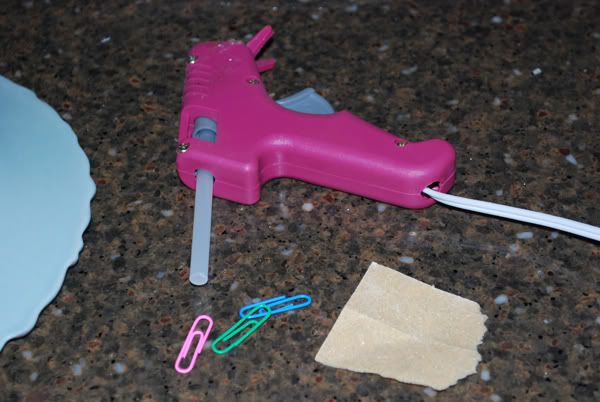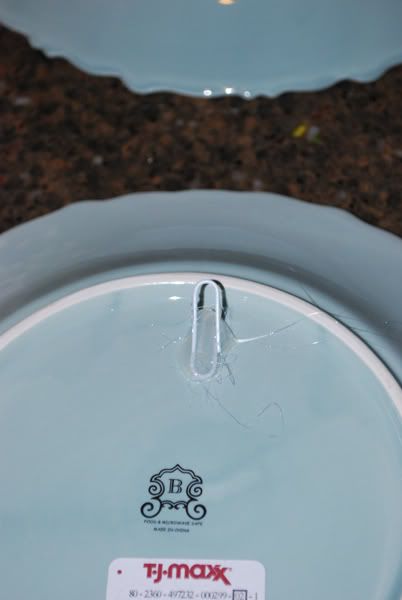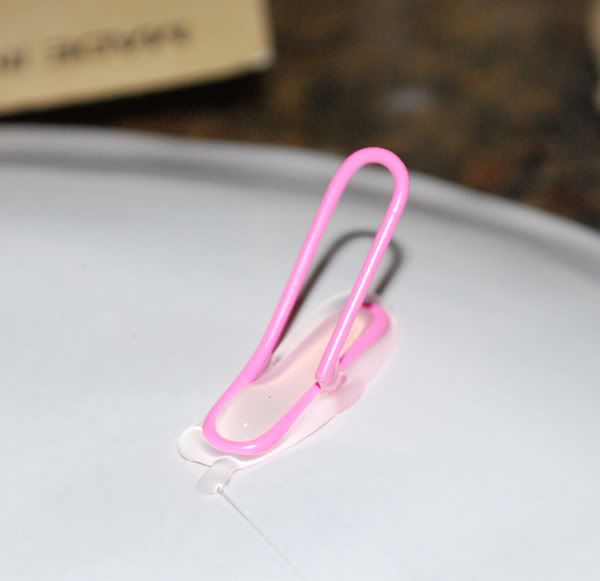 Just rub some sandpaper on the back of the plate in the spot where you want to put the paperclip ( this helps the paperclip and glue "hold" on to eachother better).
Bend the paperclip just a little bit and hot glue one side of the paperclip to the plate.
Put another layer of glue on the dried hot glue.
There you have it.....a FREE plate holder!!! What could be better than FREE????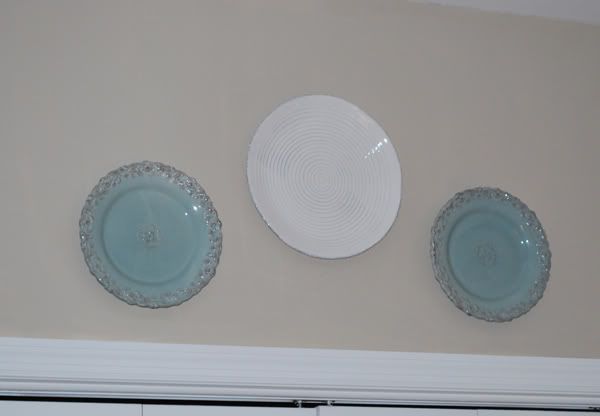 Stay tuned for pictures of my completed kitchen....still waiting to find a few more decorative items....