WOW! What a busy weekend....TONS of fun....but busy, nonetheless..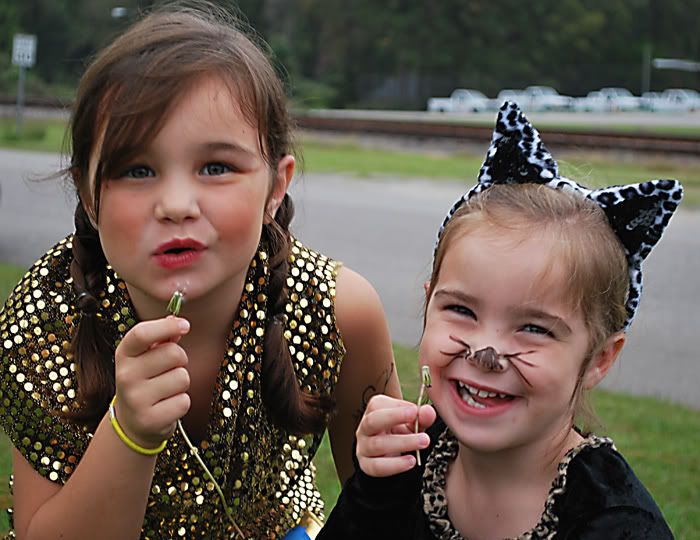 Friday was my birthday....although, I don't celebrate my birthdays anymore (if you don't celebrate, you don't grow older, right?!?) Ryan wanted to take me to dinner, but there was a costume party at our YMCA, so I opted to take the kids there for the night and enjoy some fun family time. They had family zumba during the party, and Brooke danced her little heart out! I couldn't get her to stop....
One of the few pics I got of my girls in their costumes....Big sis was too cool to stop for pictures...
We had lots of cupcakes...
....and LOTS of chocolate...
Faith's friend was at the party too....
Brooke REALLY liked the dancing gorilla in the Zumba class....it's funny that my oldest was scared of it, but Brooke wasn't...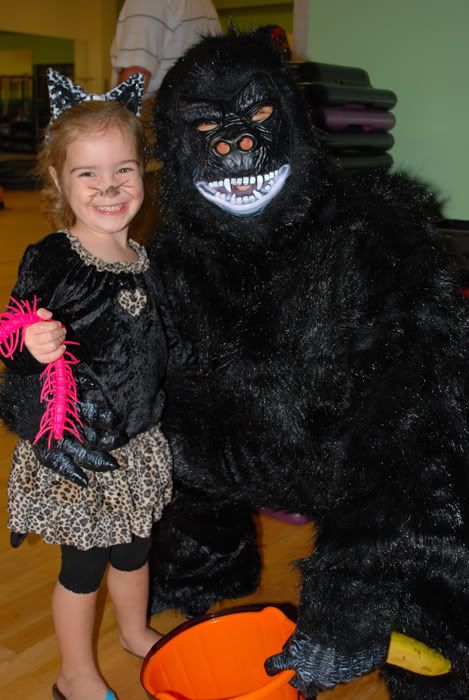 ON HALLOWEEN, we had a great day! Ryan and I had a "date"! My in-laws came up to celebrate my birthday/Halloween with us and offered to watch the girls while we went to a Citadel football game. I got to watch an entire football game uninterrupted!!!! WAHOO!
We came home, and started up the grill! We had family and friends over for burgers before we headed out to Trick or Treat....I love get togethers!
It was fun watching the kids run up to each house....they acted like they were on a shopping spree, running to and from each house as fast as they could.

My Little Tinkerbell
TinkerBell and the Hallo-weiner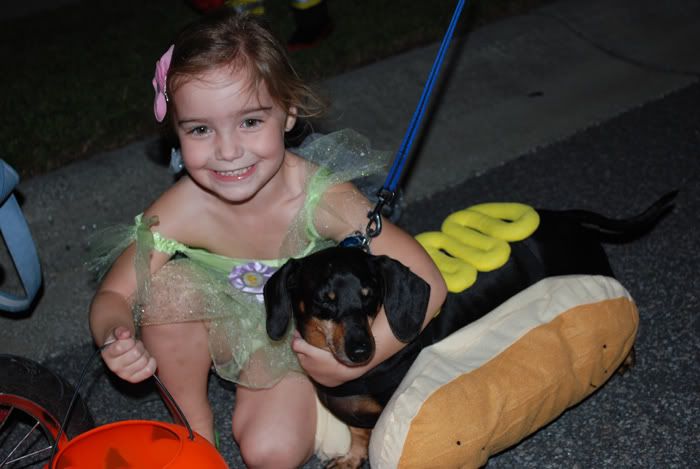 check out all of our Halloween pictures...starting in 2004 until now.....thought this was cute to see how they have grown.....

2008