I enjoy reading blogs about decorating....'cause Lord knows, I have no eye for it on my own.
If you remember, I attempted a laundry room makeover
HERE
After looking at various makeovers on other blogs, I was inspired to do my own little makeover. I decided to do our half bathroom....it's the smallest room in the house, so I figured it would be easy. And it was easy....but I didn't realize how much shopping around I did for things to go in a half bath...I mean, really, is there a need to decorate a HALF BATH?!?
SO....before I started, this is what my half bath looked like...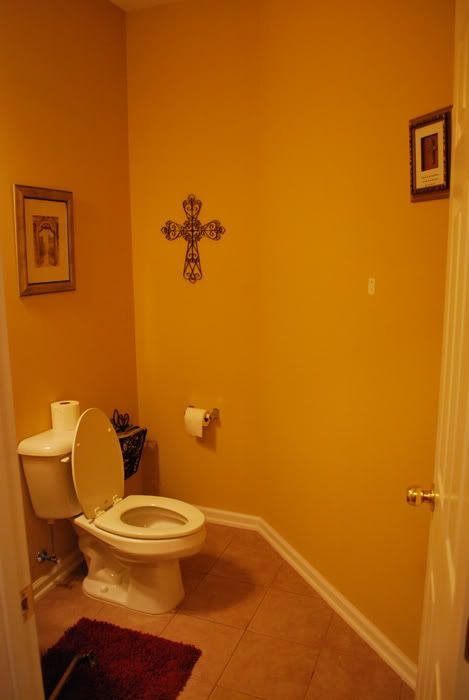 Not ugly, right?!? Just a little too plain jane....
I decided I wanted to go with a different color, and I found "birdbath gray" at Lowe's. It's seems to be a mixture of blue and gray, depending on the lighting...and every now and then it has a tint of green.
And here is what it looks like now...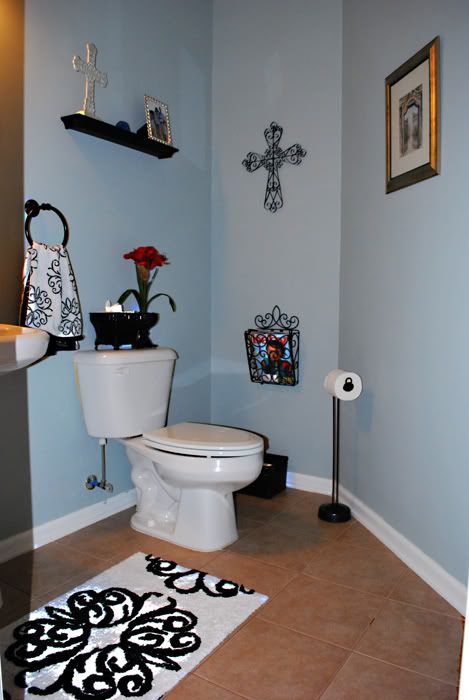 I love the way it turned out. I really wanted to step away from using brown decor, and throw in some black....but I couldn't find any pretty black decor. So I bought a can of spray paint, and painted the toilet paper holder, basket, cross, tissue holder and towel rack all black. And after all that, I think I'm addicted to spray painting...can't wait to find something else to transform! (FYI, the black and white towel and rug came from Target and the other things you see in the picture are things I just pulled from around my house)
I found this cross on clearance at TJ Maxx......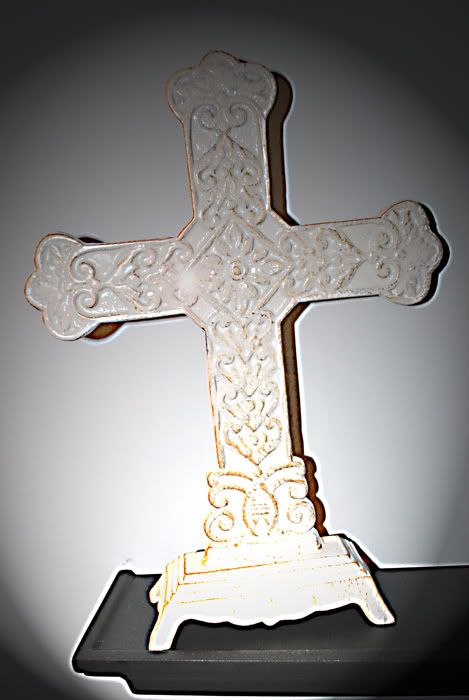 I thought the room needed a little color so I added this picture frame I already had and the cute little soldier....I think it really adds to the room!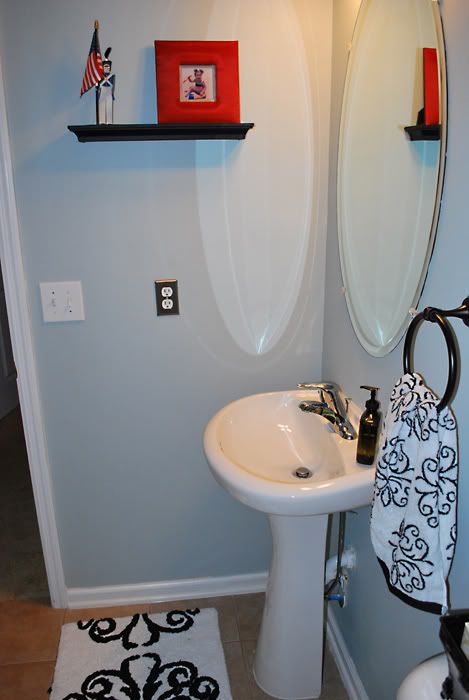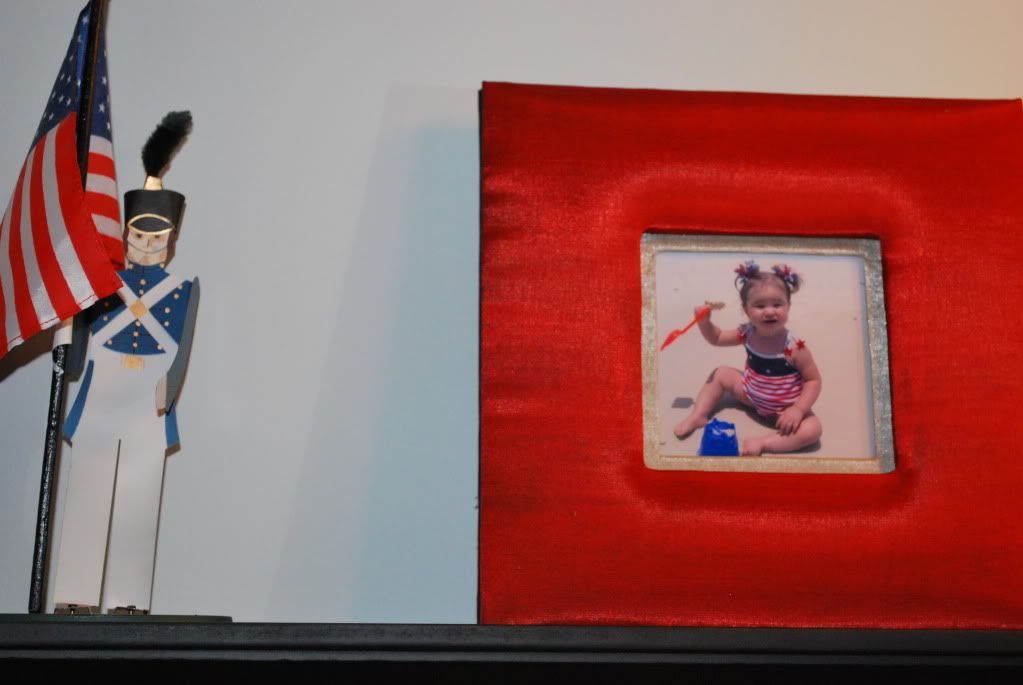 Next I'm ready to move on to the master bath! Stay tuned for that!