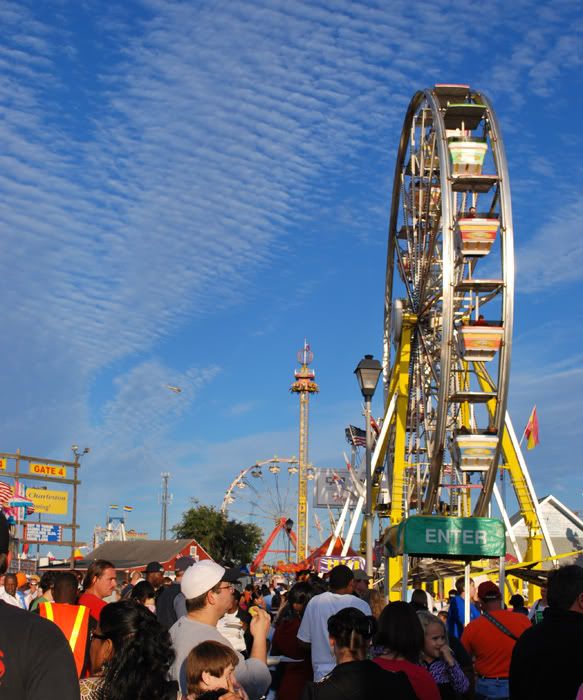 On Sunday, we took a family trip to the fair....
...and let me add that I left my anitbacterial hand sanitizer in the car by mistake....can we say swine flu waiting to happen?!??!? My poor kids thought I was crazy taking them to the restroom over and over to wash their hands...
The girls had a blast....and Ryan and I did too...nothing makes me happier than seeing my children happy. Just watching them laugh as they rode on the rides warmed my heart through and through....we had lots of smiles and laughs on Sunday! I couldn't have been happier watching those sweet gals of mine!

$100 and 5 hours later, we left with 2 extremely happy (and tired) girls....and it was worth every penny to see the look on their faces at the fair.

Ryan and I laid in bed that night laughing about our day...talking about things they said or did...Brooke shoveling in cotton candy by the fist fulls, or Faith squealing on a ride...These girls make us laugh out loud, and make us so unbelievably happy! We're so blessed!!!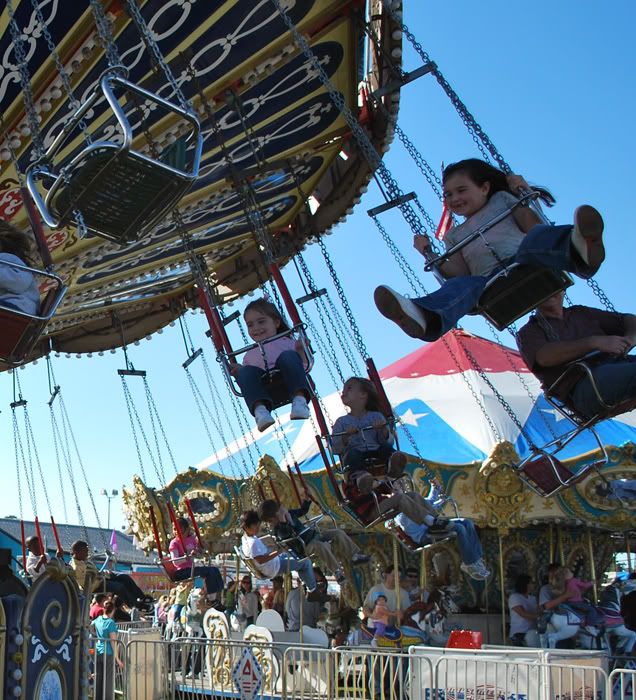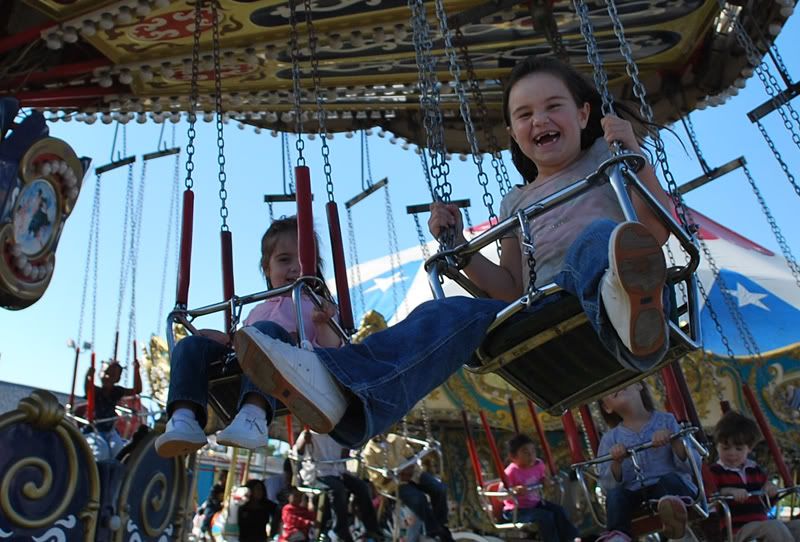 The look on their faces is pricesless!!

Faith was happy with her lemonade and caramel apple....ever seen a snaggle-toothed kid eat and apple?!?!? It's quite comical!!
Even I got to enjoy some rides!
The girls got bubble guns....no one could escape thee bubble blowing kids....they blew bubbles all the way to the car!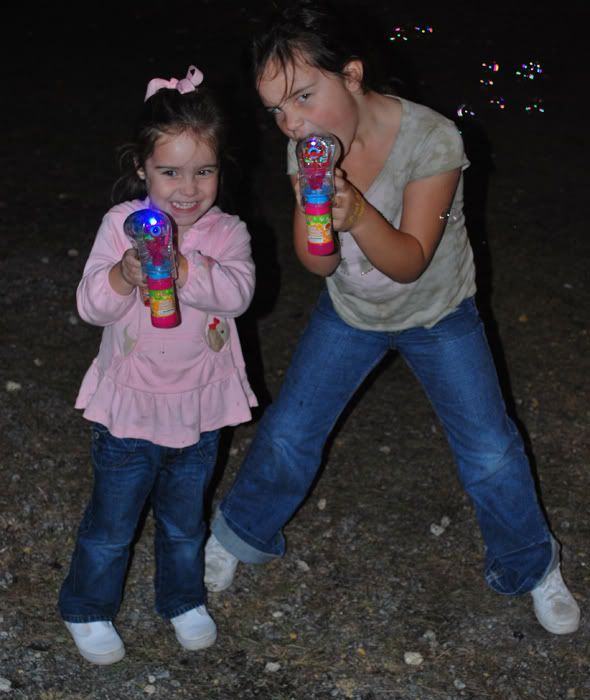 After 5 hours, it was time to go....
I had NO trouble getting her to sleep that night.....