Vacation Recap Part V
Sunny Florida...some street signs...and a trip to AUBURN
Before I show you the last part of our vacation, I have to show you something I found hysterical in Germany...
STREET SIGNS.
Take a look at the names of these streets...HOLY COW....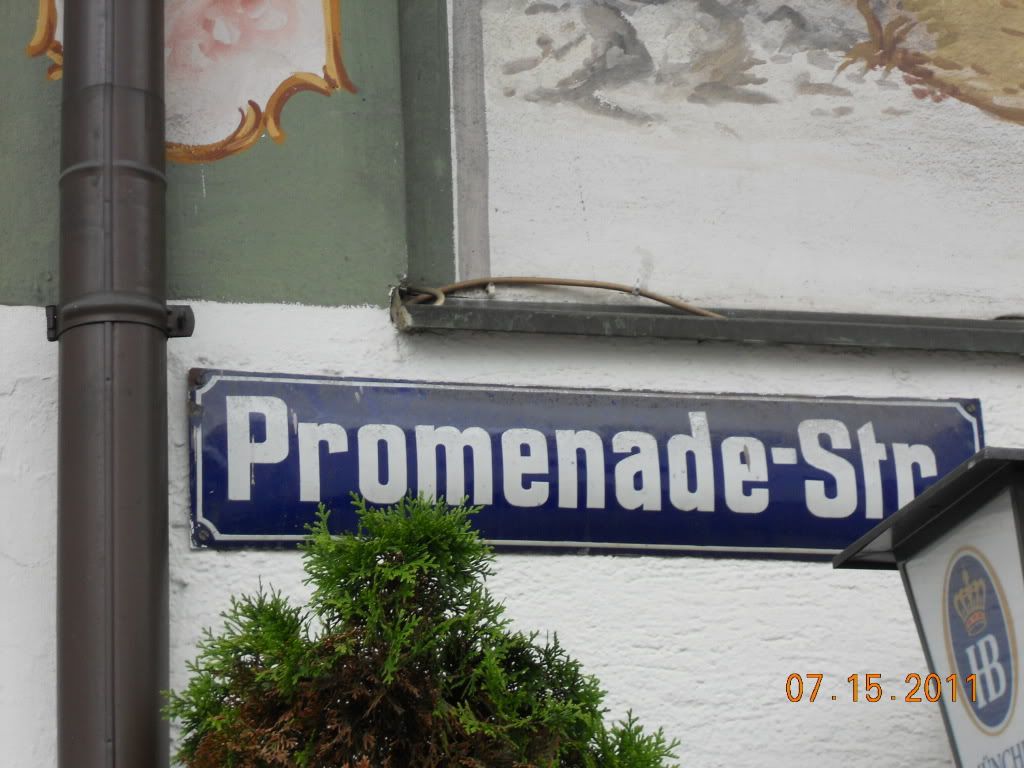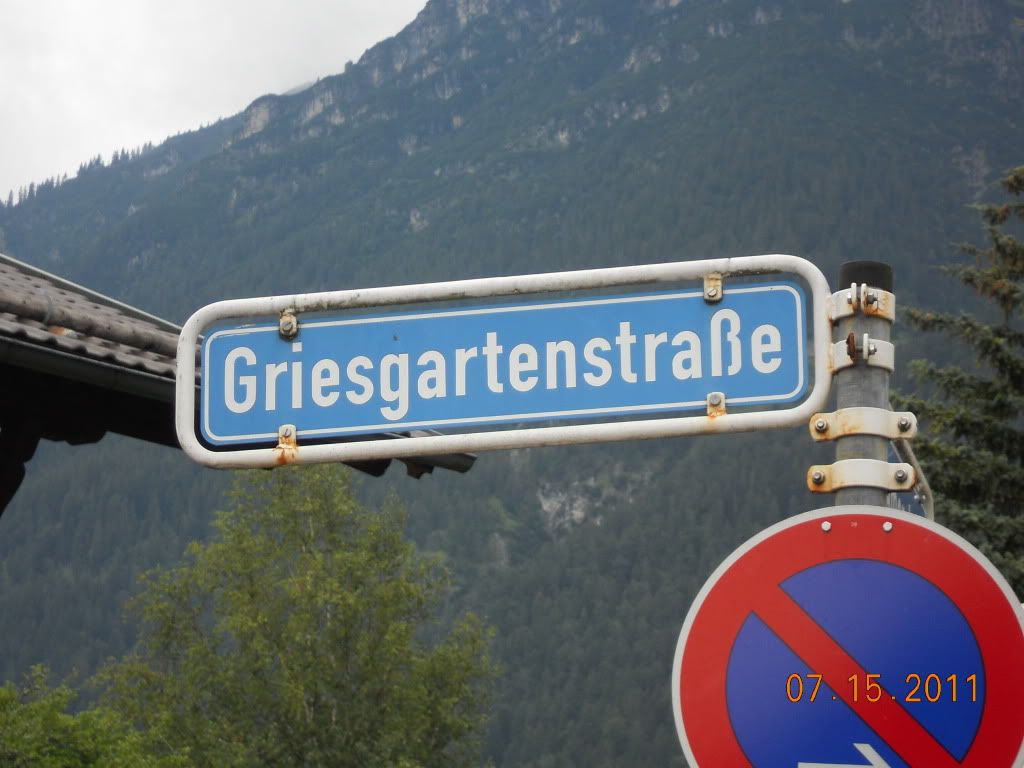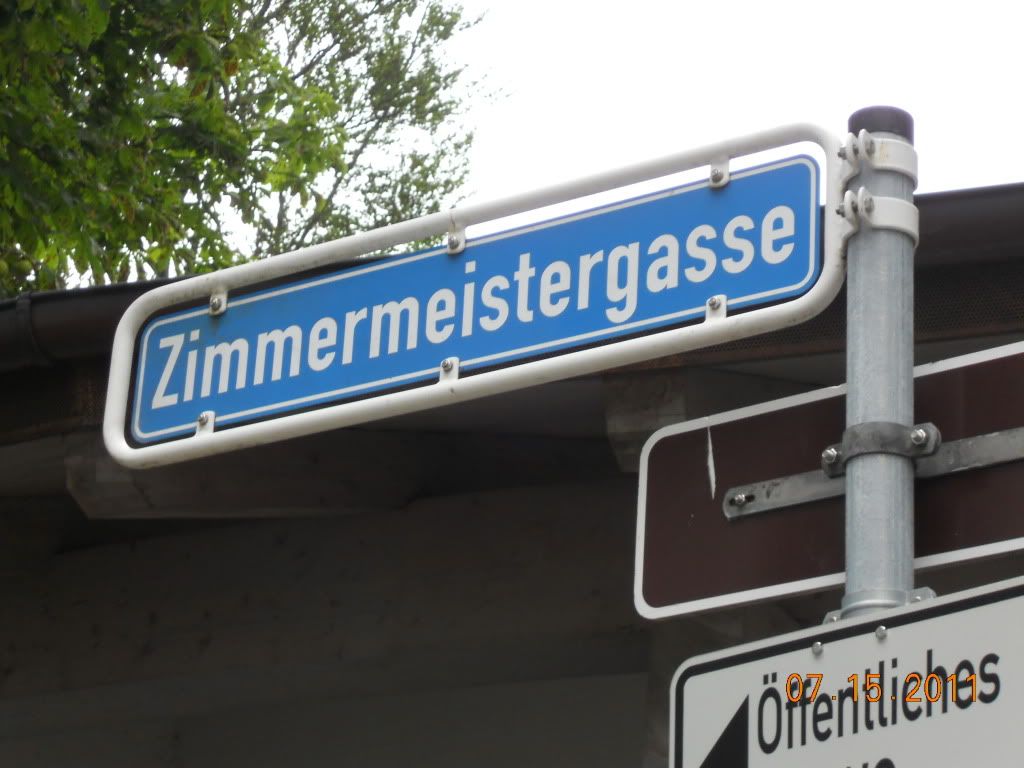 We made it home from Germany on a Thursday afternoon....our yearly family trip to Florida was planned for Friday. Jet lagged, we loaded up the car and headed to Florida with the girls. Every year we rent a house with 3 other families for the week..one of the families is my best friend of 26 years and her family. It's a vacation I look forward to every year...quality time with my family and my best friend....it doesn't get better than that!!!
Unfortunately, I don't have any fabulous photos to show you....I kept forgetting to take my camera to the beach all week, until the last day.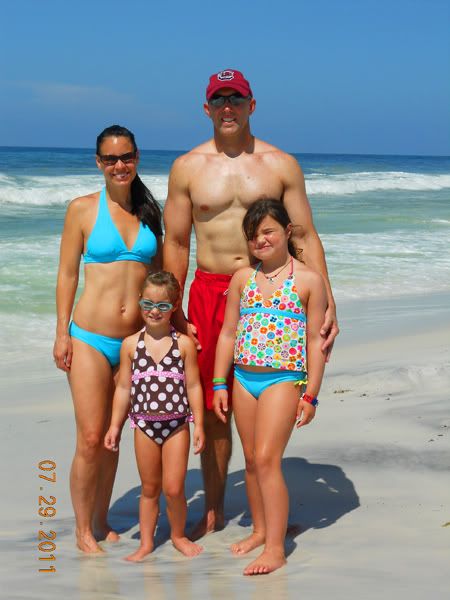 Here we are...the Price family...hanging on the beach!!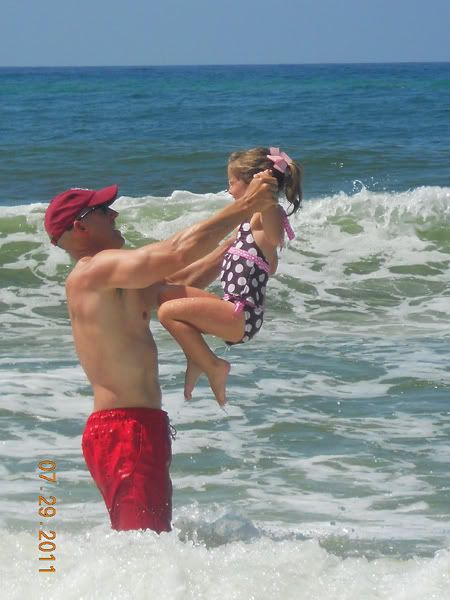 My 4 yr old was not in the mood for pictures...can't you tell????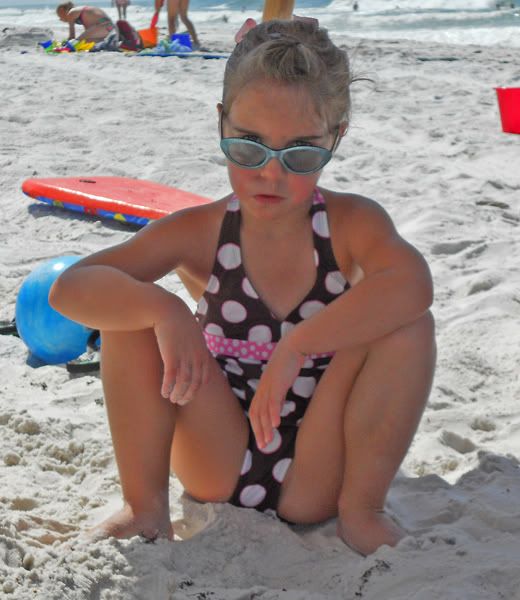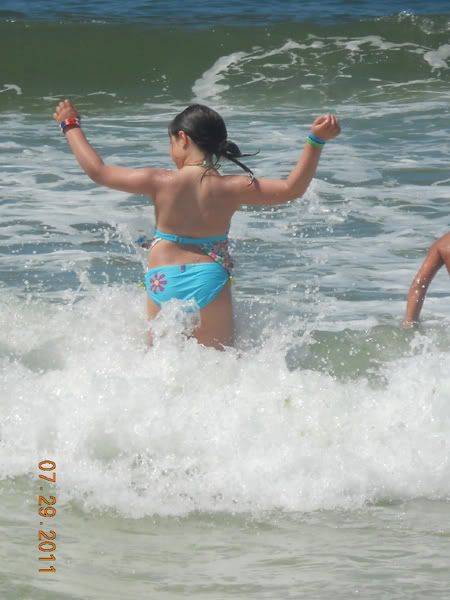 I was parked in a chair reading my book (Heaven is For Real...great book)...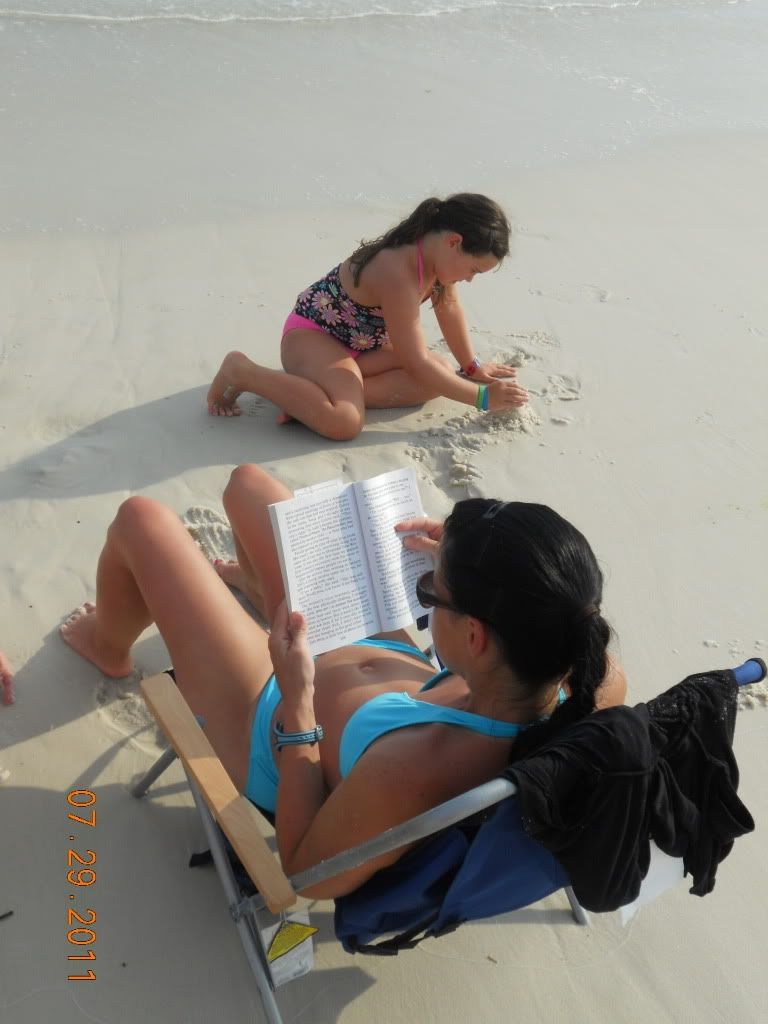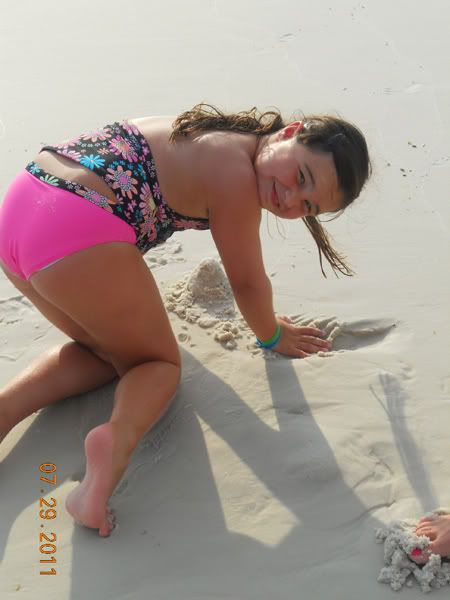 No vacation would be complete without a trip to one of my favorite places...
Home of the 2010 National Football Champions!!!!! (gotta say that as much as I can....bragging rights are almost over for the year! ha!)
I graduated from Auburn University, and I love taking my kids back there to see where I spent 4 of the best years of my life!!!! Can't wait to take them to a football game one day....the football atmosphere is an absolute blast.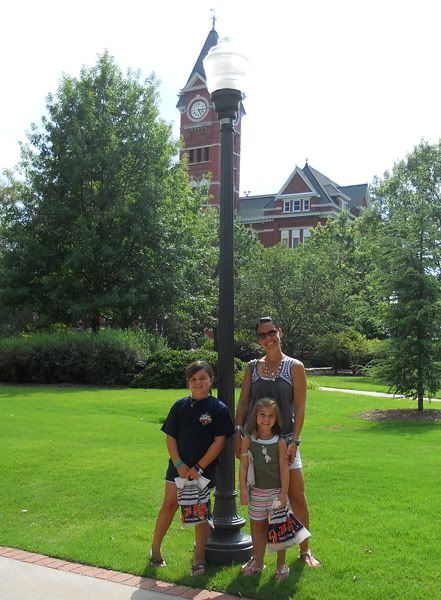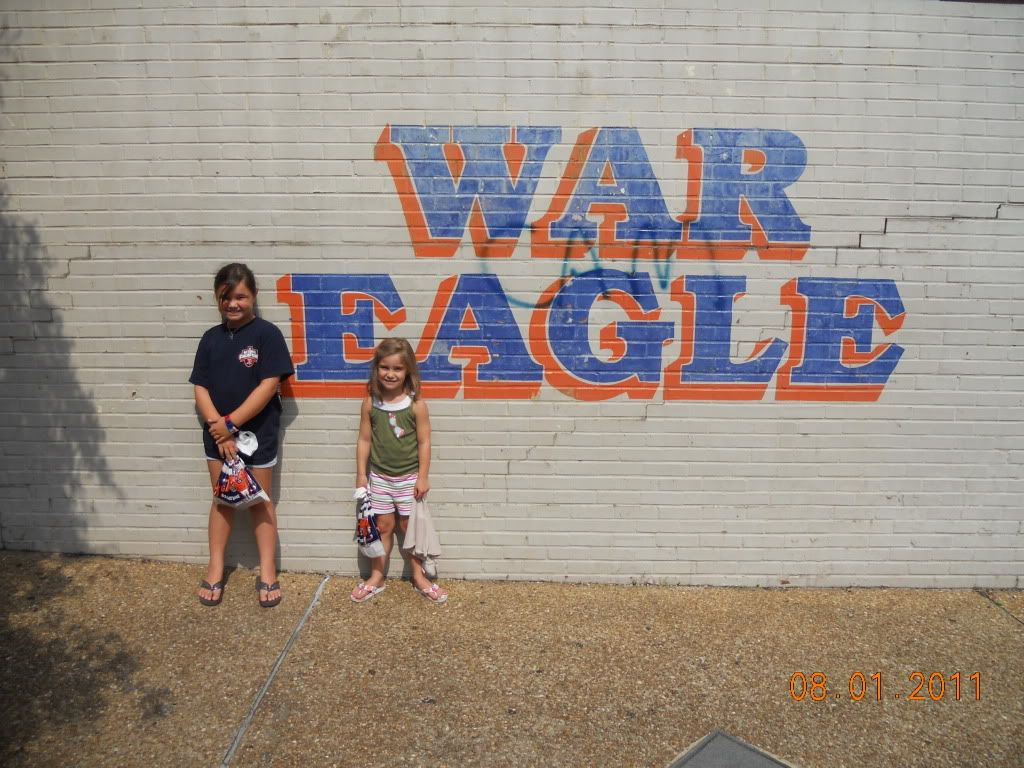 Toomer's Trees....these trees are a trademark of the university having been here since the 1800's. Unfortunately, some cruel Alabama fan poisoned the trees after Auburn beat them in football, ( talk about a SORE loser) and the Auburn family has their fingers crossed the trees can be saved.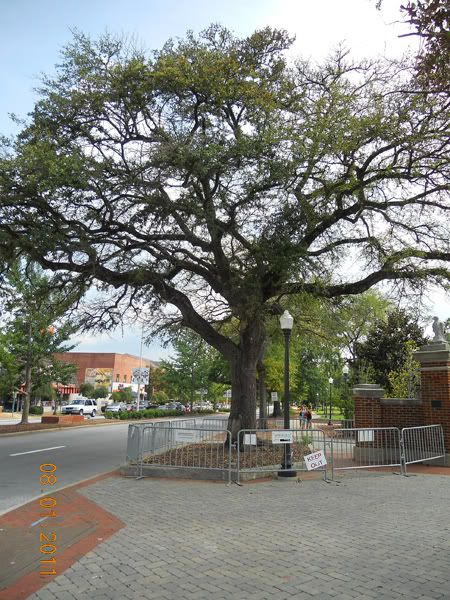 One of the best places to eat in Auburn....if you are ever close by, this place is a MUST!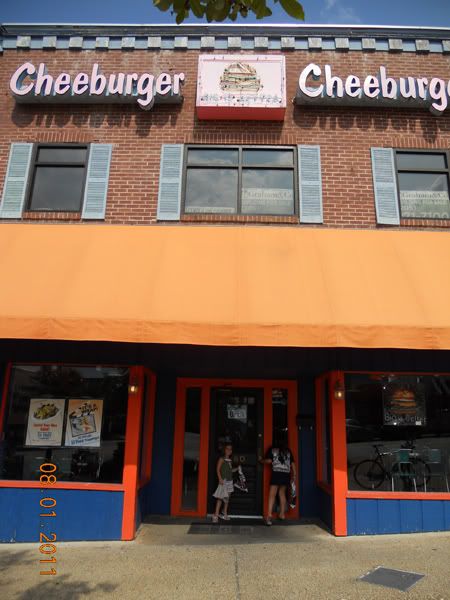 Miss B is loving her Tiger nose she got at the bookstore!
After our trip through Auburn we finally made it back home....and here we will stay for a while! Loved all my travels this summer...but there's no feeling like being at home!
School starts for the kiddos tomorrow, and while it's been a wonderful summer...(hubby came home from Iraq, trip to Germany and Austria, a trip to Florida and Auburn University)....I am looking forward to returning to a routine.
Hope you had a wonderful summer as well. I am looking forward to getting some projects done around the house and sharing them with you!!!!