Vacation Recap Part IV
Frankfurt, Germany
We didn't intend on going to Frankfurt. We were supposed to fly out on a military plane out of the Air Force Base, but after waiting 3 days for a flight we gave up on that military flight and booked a flight that went out of Frankfurt. We got to Frankfurt around 3pm and left early the next morning. So we only had the afternoon to walk around and enjoy the sights of Frankfurt.
But, Frankfurt turned out to be just as interesting as the other areas in Germany we visited. The guy at the hotel told us to go down to the old part of downtown, so we caught a cab and headed that way.
While walking around we ran into this guy, below, selling hotdogs on the street. How hilarious is that?!? There must be a high demand for hot dogs in Frankfurt....I guess I should have eaten a frankfurter while in Frankfurt, but they just didn't look that appetizing to me! Would you buy a hot dog from a guy like this?!? ha!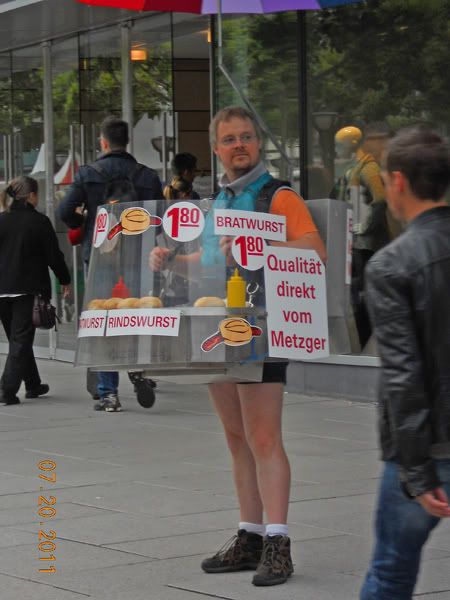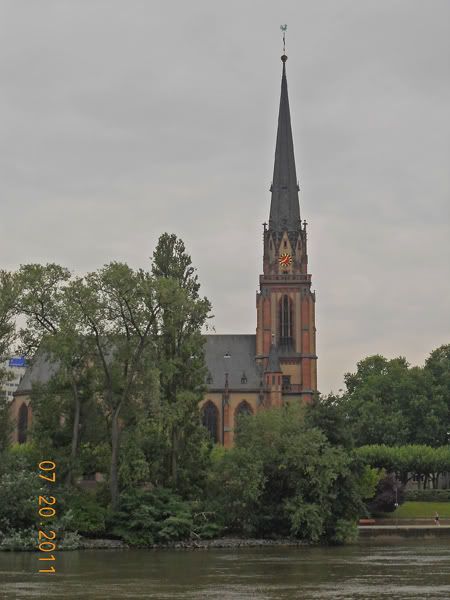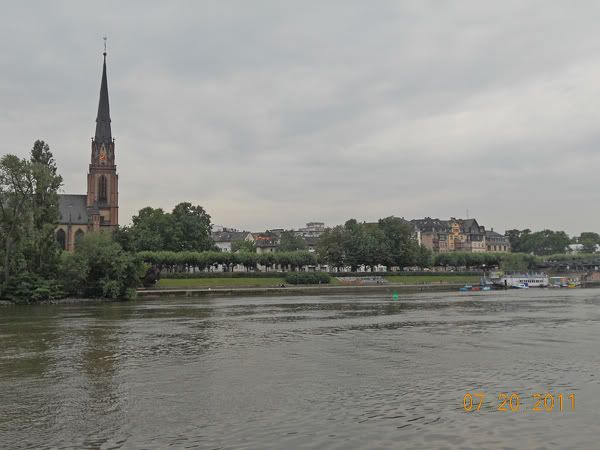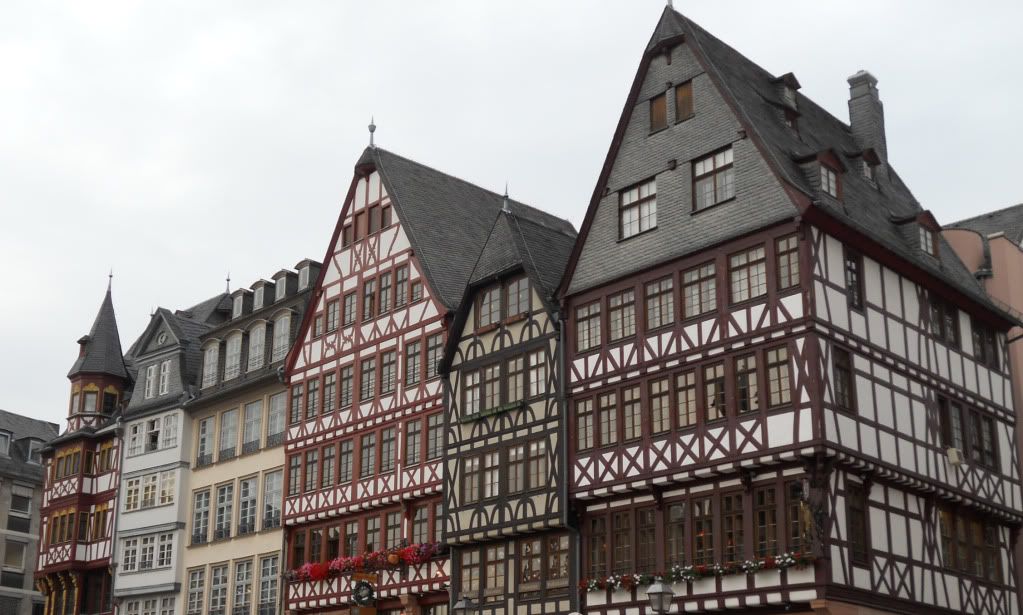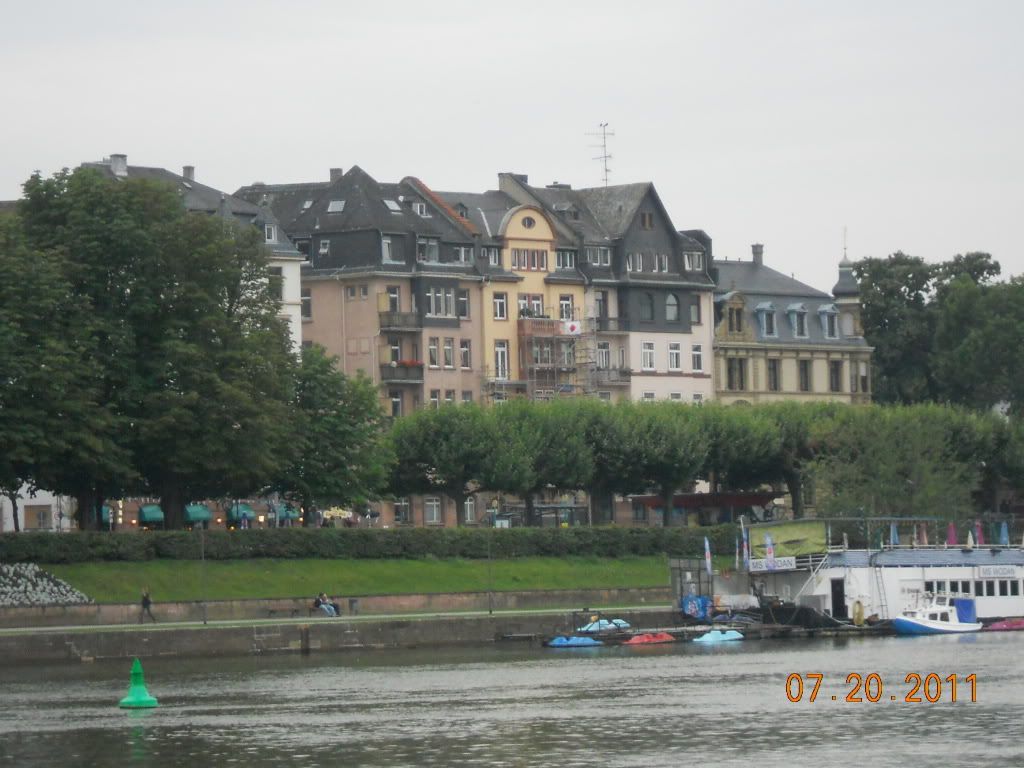 Check out this building with a great big hole in it!!!! How neat is that?!?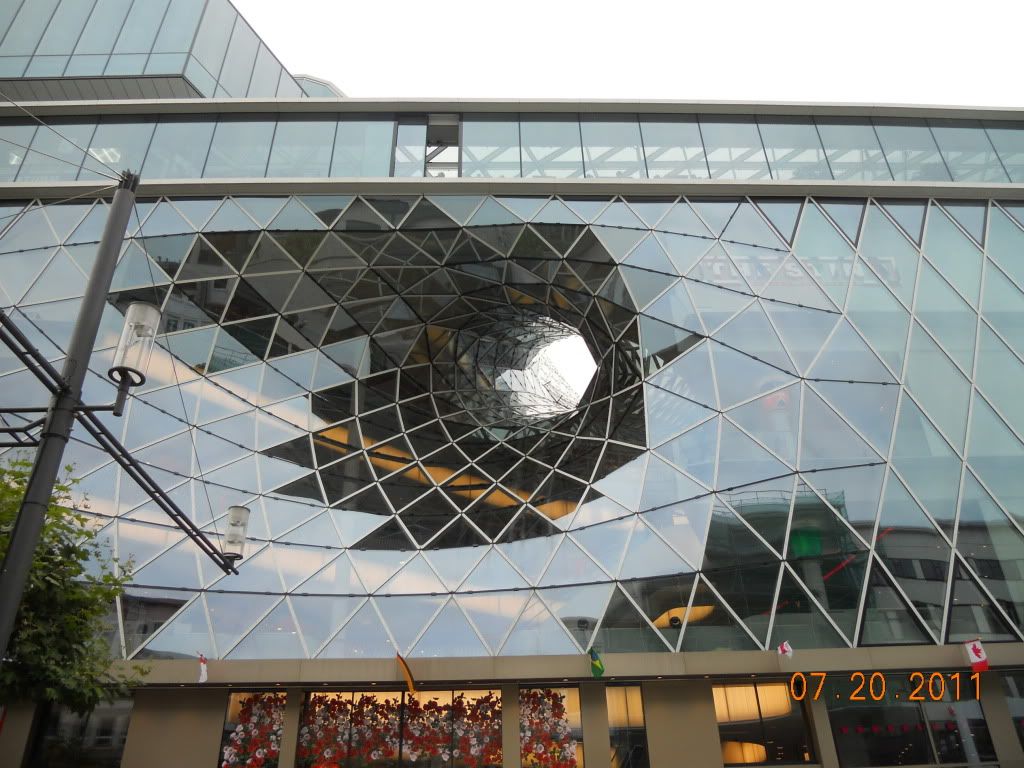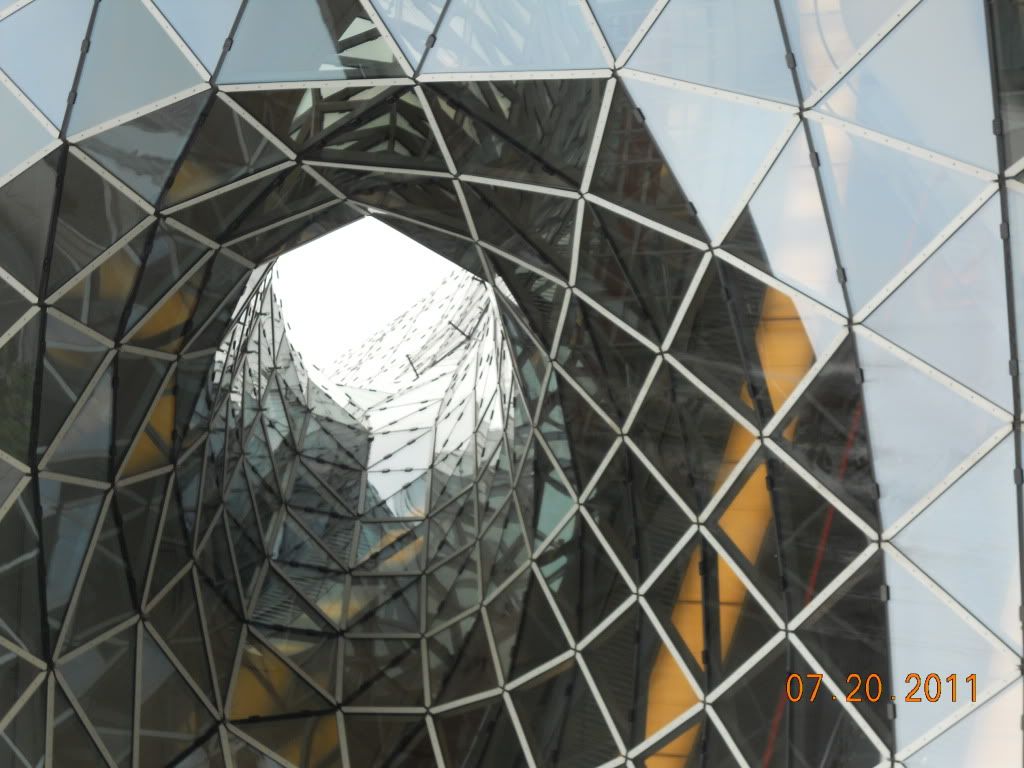 This Beer-Mobile was hilarious. The people pedaled together and drank beer at the same time. I had to get a picture as it went zooming by us.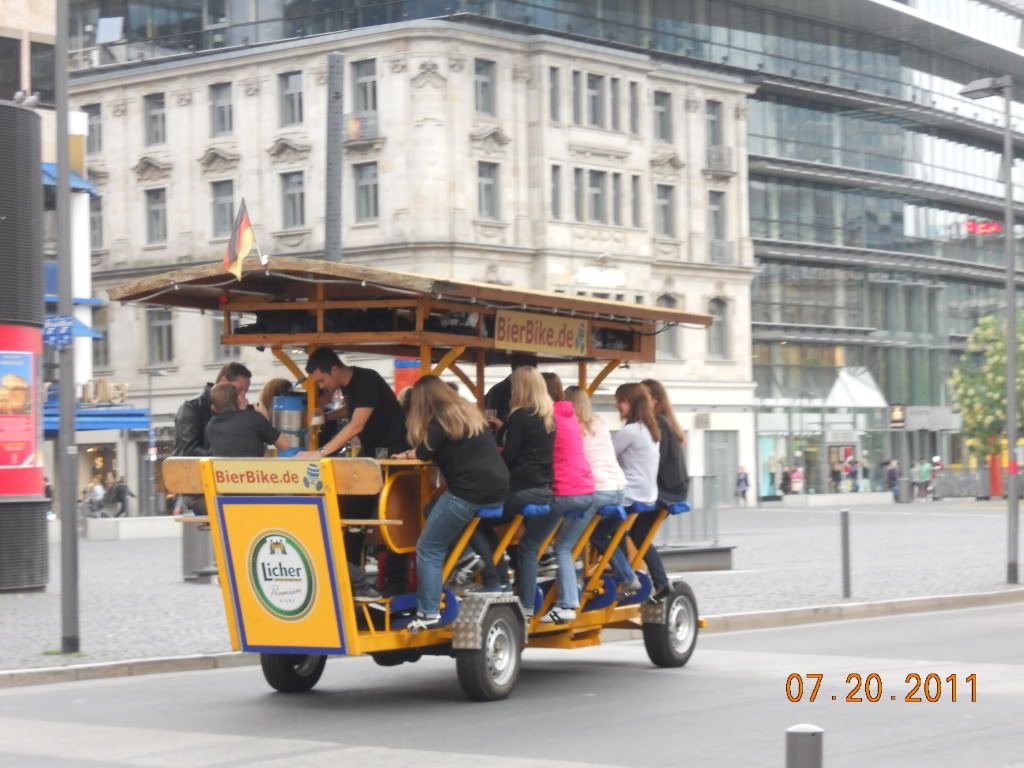 So there are a few shots of Frankfurt, Germany. Soon I will be back in to share pics from our family vacation to Florida and get you caught up on our month of July!!!!
Have a fabulous weekend!