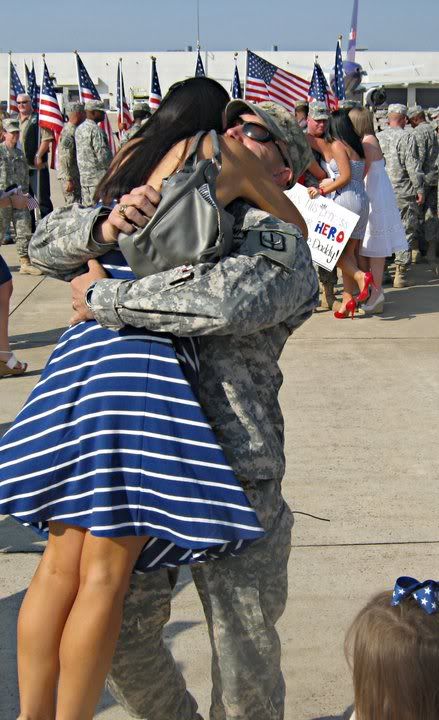 We are still floating on Cloud 9 over here!!
I have a few videos to share with you....
Click
HERE
to seethe video from the news. My husband is in the beginning of the clip. He's getting off the plane...behind the guy holding up his hands.
And here is the home video of us seeing each other for the first time...Click
HERE
Thank you all for your sweet comments of support!!!! We are over the moon with excitement to have him home!!!