I kinda cheated on this deployment project....
I used the DEPLOYED to put it up for me! ha!
My fabulous hubby was just home for his 2 weeks of R & R and while he was home we took on another deployment project....
TRACK LIGHTING!!!
As you can see, here is the BEFORE shot of our kitchen....the lighting was dull....we needed a little more light...
(excuse the stuff on the counter...just keeping it real) :-)
Luckily, the ceiling was already wired for lights or a fan....so half the work was already done for us...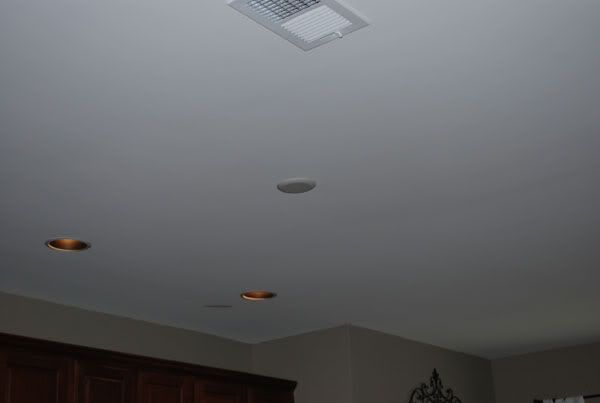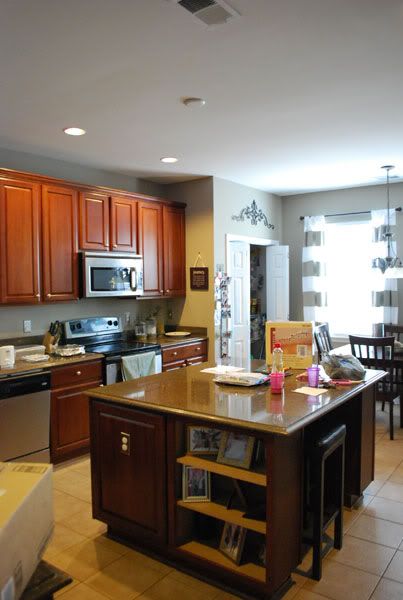 We had to do some measuring first...it "only" took 3 adults to do this 'EASY" installation...
(photos courtesy of my 8 yr old photographer!)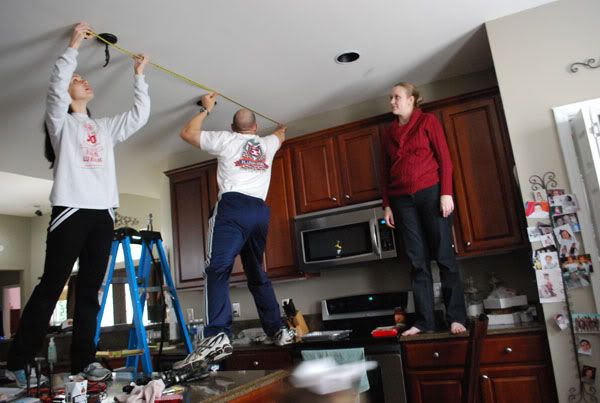 After an hour, we had NEW track lighting!!
!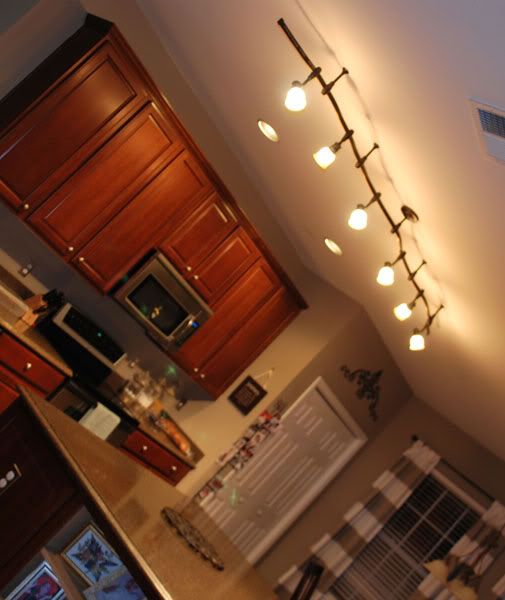 And God said, "LET THERE BE LIGHT"....
...and there was light....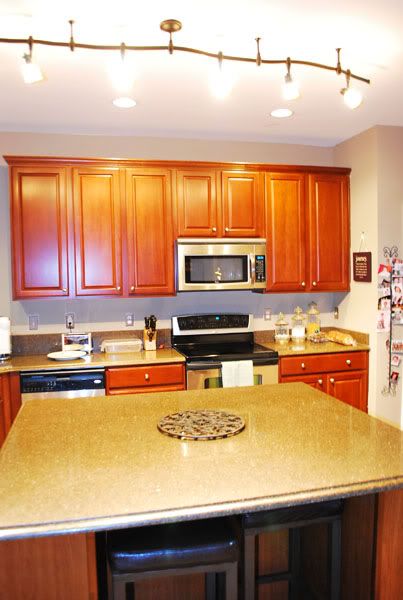 I'd say it definitely brightens up the room!