Deployment has started!!!!
For 2 months, the Major worked 3.5 hours away doing pre-deployment work and all of that time didn't count towards his deployment time.
But now, the clock OFFICIALLY started ticking!!! Woot! Woot!
I can do it....
I think.....
I hope...
I pray...
I'm feeling like the Little Engine That Could..."I think I can! I think I can!"
SO, on Saturday there was a deployment ceremony at a local church....
Nice little send off service....
Lots of our family came to support him...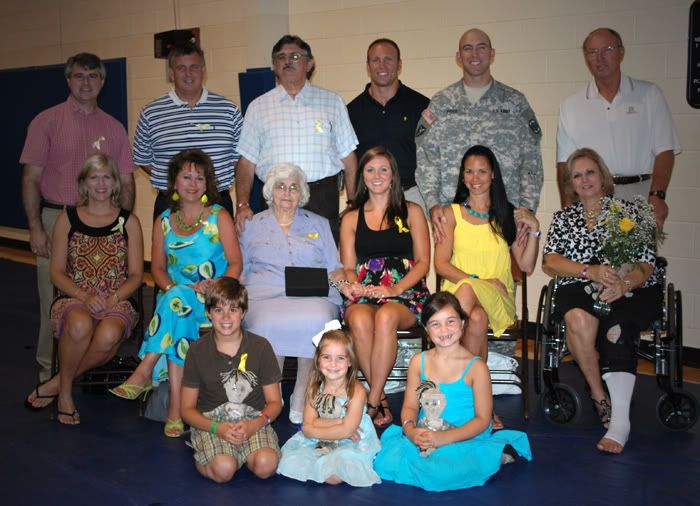 They even gave the kids these soldier dolls that you can put a picture inside the face part....We call them our "Daddy Dolls", and the girls have since put a photo of their daddy in it....
...and slept with the doll every night since they got it...
She's only 3, but we've told her Daddy is going on a long trip....and she's not happy about it...
Taking a deep breath over here....
Hoping time passes quickly!
I think I can! I think I can!