Deployment Project #64
The Price's Wall of Fame
In working on my kitchen re-do, I had this bare wall I needed to do something with...
I never could find any art work that I really liked....
Then I remembered seeing

THIS

fun idea on Random Thoughts of A Super Mom...
Since I have stainless steel appliances, I have no way of hanging up my kids' art work and awards.....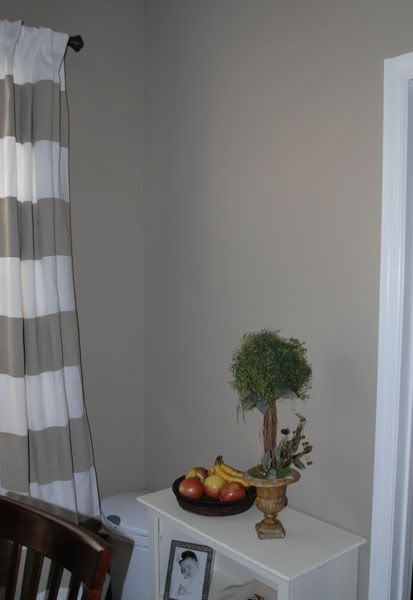 So I worked with Jodi from
Back40Life
to create a custom wall decal for my wall....
(click the red to take you to the link)
Here is what we came up with...
SO SO SO easy to install.....I just used 2 cup hooks and some thin steel wire (purchased from the local hardware store for $3)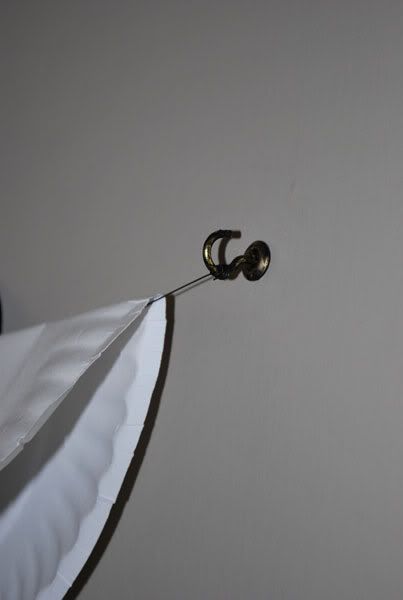 Now I am able to hang up whatever I want, and can quickly change it out...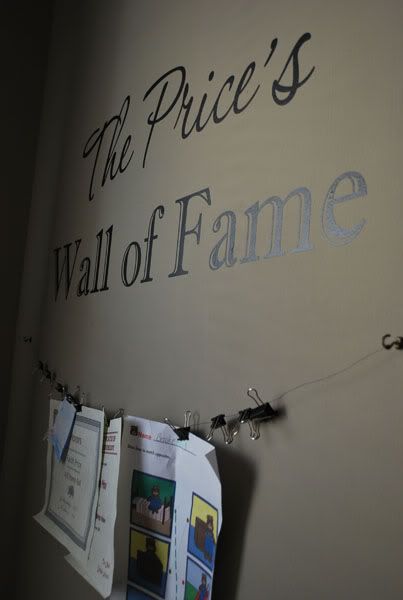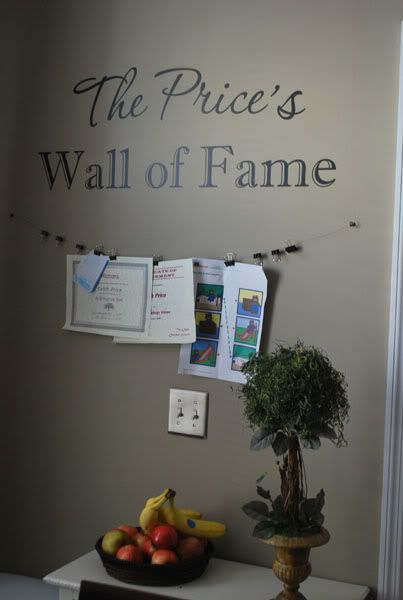 Here is the

BEFORE

of the blank wall...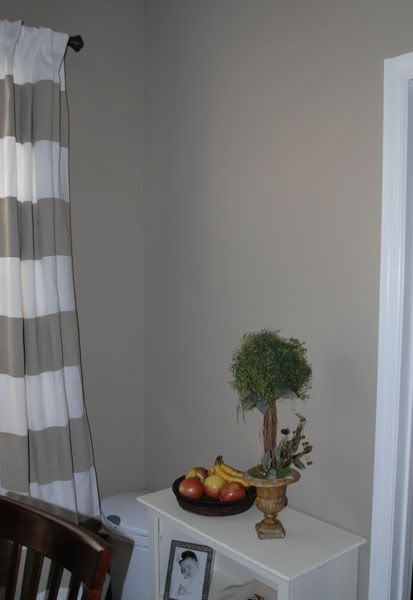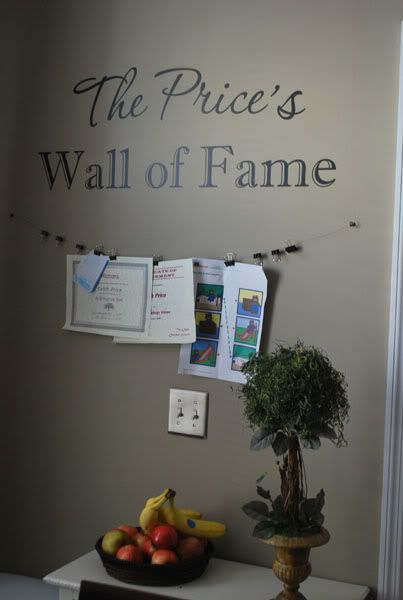 My kids are so excited that I can finally hang up their stuff...
Happy Wednesday, Everyone!